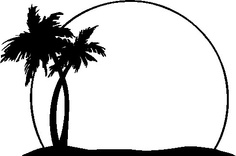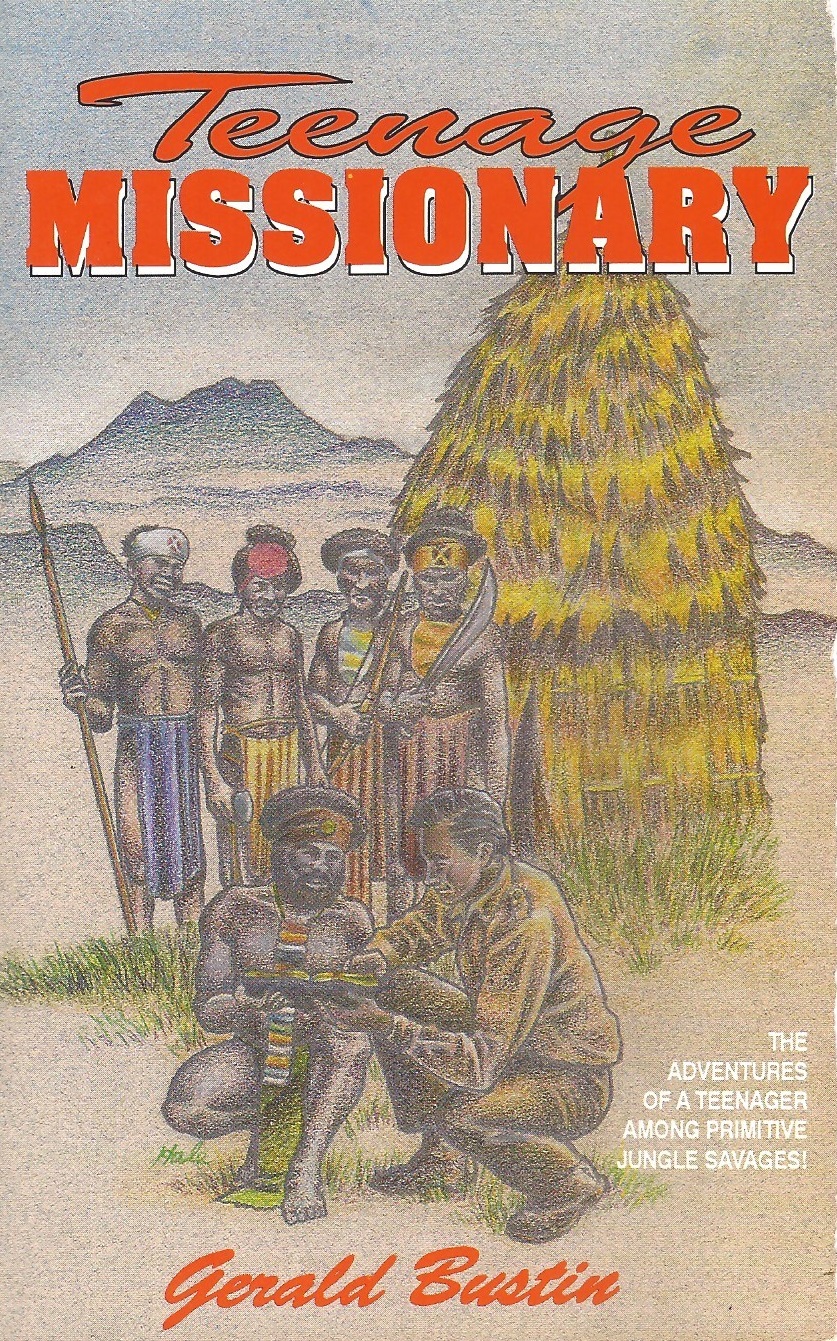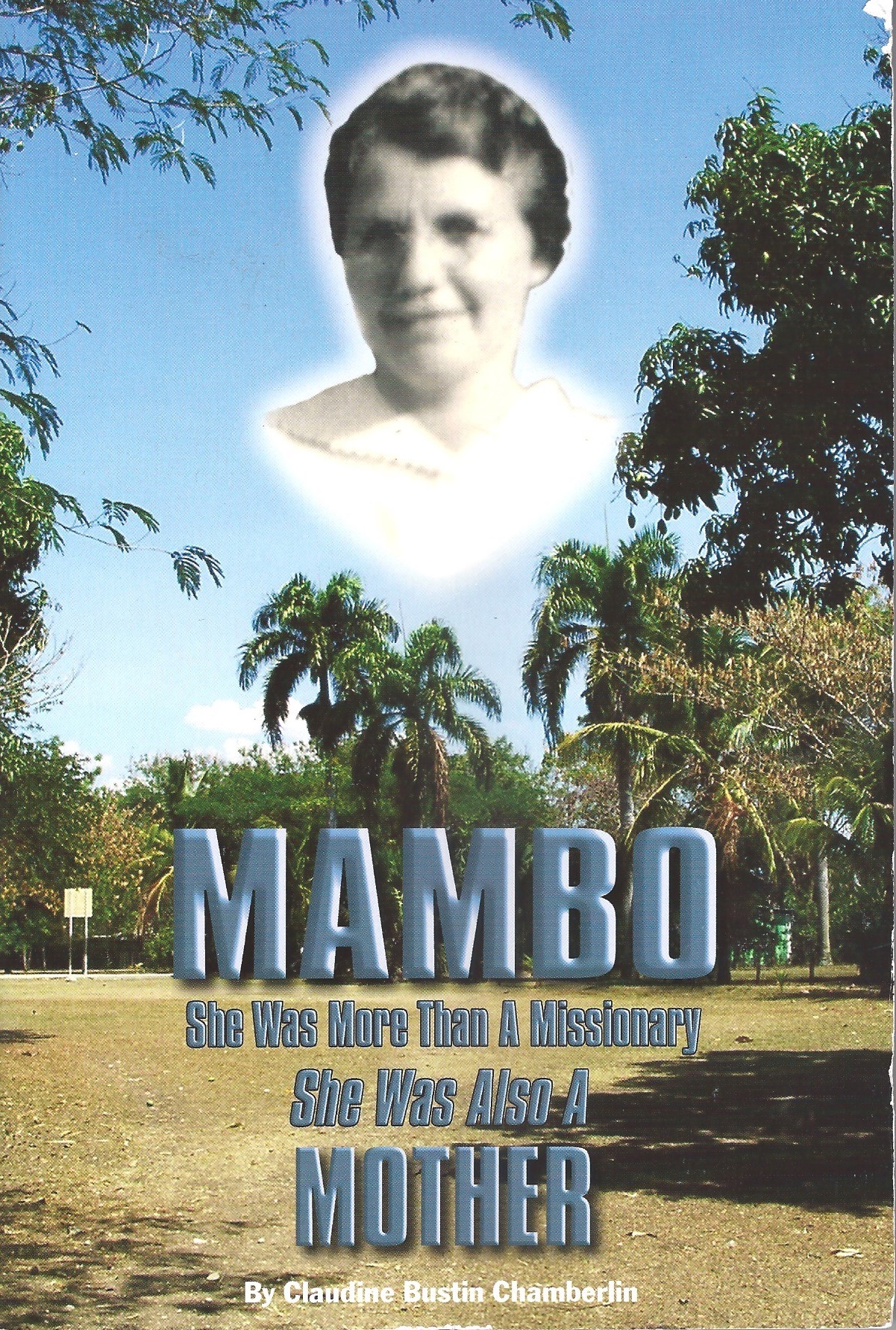 G. T. Bustin, Founder and Administrator of , "The East and West Indies Mission"


With Headquarters at Intercession City, Florida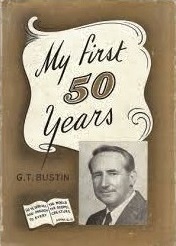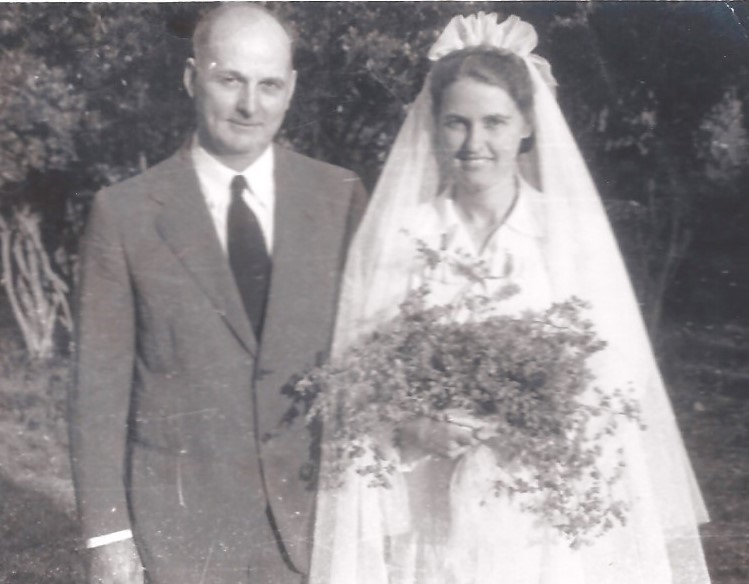 Naomi D. Daugherty

, (Nov 14, 1912-Feb 23, 1957) and

Elmer Roy Allison

(June 17,1903-March 12, 1962) were married in Haiti. Elmer left Miami on a boat being captained by

GT Green Tolbert Bustin

in Dec. 1945. "Naomi Daugherty left with the Bustin's to go to Haiti in December 1945. In January, 1946 Elmer Allison and Elinor Gorwood flew into Haiti to join the Bustin's work in Cap Hatian. Elmer Allison and Naomi Daugherty were married in Cap Haitian on April 11, 1946. Their first son, Elmer Wendell, was born in Cap Hatian on February 18, 1947."Not too much later, Mrs. Bustin died and is buried in Haiti. Since they had young children, it wasn't long until he remarried—possibly to the missionary nurse who had cared for his wife. . In later years he wrote a book in which he likened the friendship between him and Elmer as being like David and Jonathan.
Elmer and Naomi were married in English by

Lee Carroll

and in French by

Pastor Touisant

. It is assumed this was because the Haitians were invited to the wedding. Naomi was not well so they came back to the States, to Fellowship Front
in Sanford, in 1949. Mary Allison Carpenter was born there in 1949 and Stephen Allison in 1950.





Countries flags that are not displayed

. African Nations, South American Nations, Indians of New Mexico and South Dakota, etc.



Partial alphabetical list of Missionaries connected with Intercession City

.

Allison, Elmer Roy. (1903-1962) (Haiti 1945-1947). He married Naomi Daugherty in Haiti in 1946, and GT
Bustin was the best man, who in later years he wrote a book in which he likened the friendship between him
and Elmer as being like David and Jonathan.

Atkins, Harry & Blanche. Ethiopia.

Barnath, Mr. & Mrs.

Bartel, Jonathan & Alice, Daniel & Gloria Jean. Japan

Bartel, Paul & Ina

Bibbee, Becky. Spent 50 years in India.

Blowersand, Bruce, his sister, Mryna. New Guinea.

Blowers, Bruce, Ruth & Family. New Guinea.

Boyer, Mary Carrie, (December 29, 1916--February 11, 1999). Served with Evangelistic Faith Missions, Africa for 25 years.

Bustin, Lenita and Claudine. Lenita still serving in Cameroon, Africa (as of May 2015).

Bustin, G.T. Green Tolbert, (1903-1995) sons Paul, Gerald. Haiti, Bahamas, New Guinea. They would show their mission pictures
in chapel at the Hotel.

Bustin, Gerald. son of G.T. Bustin. Born September 21, 1943. Facebook post on his birthday, 9/21/2015. Roana and I had a wonderful day traveling back down Memory lane going back to the early 50's when I lived in Intercession City for a few years. It was here that I experienced my first revival when I was 12. in the 6th grade, and God told me to get up and speak to my class. God moved on the hearts of the children and everyone in the class professed to get saved. Later, two of the boys and I formed an evangelism team and went down to the lower grades class room and shared our testimonies and all in those classes prayed to get saved. All this happened more than 60 years ago!

Chamberlain, Pastor & Claudine. Tambul Station via Mt. Hagen, New Guinea.

Daugherty, Naomi. (1912-1957) (Haiti 1945-1947) Married Mr. Allison in Haiti. Naomi and other ICBC students left Miami on a
boat being captained by GT Bustin in Dec. 1945.

Dorr, Miss Carrie. Africa.

Fletchall, Mr. Gayle, India

Fletchall, Mrs. Ruby, India

Fulk, Gertrude. Spent 40 years in Haiti.

Girtin, Marian. Haiti.

Goodspeed, C.J. and Margaret, and daughter Linda and son Lynn. Missionaries to the Bahama Islands. They were part of the G.T. Bustin team and served in Andros, Bahamas and Jamaica, New Mexico with the Indians and S Dakota at The Rose Bud Reservation.

Gorwood, Miss Elinor. Haiti.

Hall, Barbara. Africa.

Harriman, David & Mary. Havana, Cuba.

Harriman, Miss Ruth. Cuba.

Hayes, Rev. & Mrs Edward E. Haiti Island Mission. Port-au-Prince, Haiti.

Jacobs, Rev. & Mrs. C. D.

Jacobs, Charles & Nora. Haiti.

Kayser, Rev & Mrs. Ethioppia, East Africa.

Light, Miss Blanche, Mexico

Light, Paul. Cameroon.

Lutrell, Miss Esther, RN. Burundi, Africa.

Malone, Betty. American Indians.

Maurer, Irene. Orphanage in Egypt, Africa, South America. She was called to missions in 1946. Rev. Victor Glenn recommended that she study at the Bible school in Intercession City, which she did. She was a student for two years, the 1946-47 and 1947-48 academic years. She worked at the orphanage in Beulah Heights, KY, during the summer of 1947. She went to Egypt as a missionary with Evangelistic Faith Missions and later served for several years in Bolivia, also with EFM. She is still serving with us in a prayer ministry.mSteven E. Hight, President, Evangelistic Faith Missions, Bedford, Indiana

Norbeck, Miss Mildred. Haiti. She was the missionary murdered in Haiti with a machete. She was with Elmer and Naomi Allison, as part of the GT Bustin mission work. She and Elinor Gorwood stayed in Haiti after everyone else left and spent most of the rest of their lives living there. Both of the ladies had part in Elmer & Naomi Allison's wedding in Cap Haitian, Haiti in 1946. She would show her mission pictures in chapel at the Hotel.

Rassman, Rev. & Mrs. & Chenes, India Bound in February 1942.

Smith, A. J. and Mrs. China.

Sullivan, Mae. Mexico.

Ward, Franklin. New Guinea.

Ward, Virginia. New Guinea.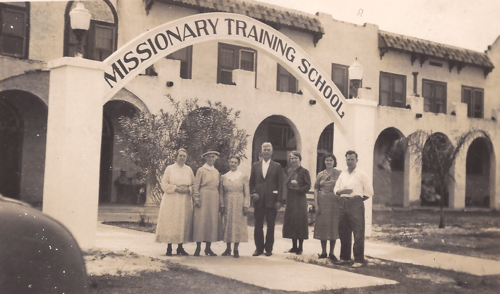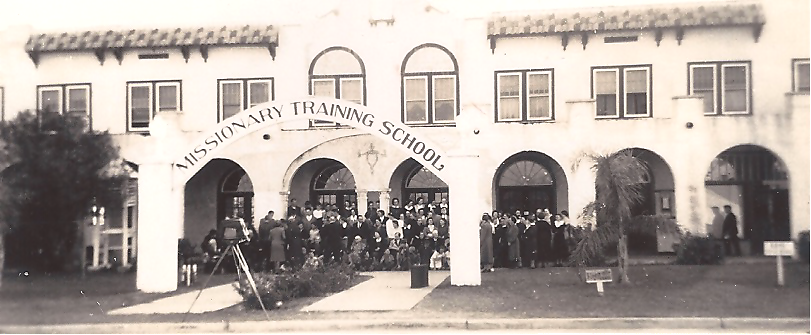 The first mission of ICBC, Intercession City Bible College was that of a
Missionary Training School.

Some Intercession City missionaries and the countries they went to.










Egypt Bahamas Jamaica Cuba Haiti Papua New Guinea Ethiopia Burindi, Africa Mexico Cameroon India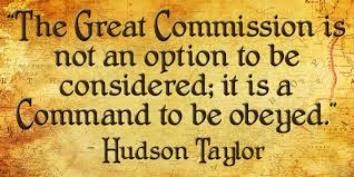 And he said unto them, Go ye into all the world, and preach the gospel to every creature.

Mark 16:15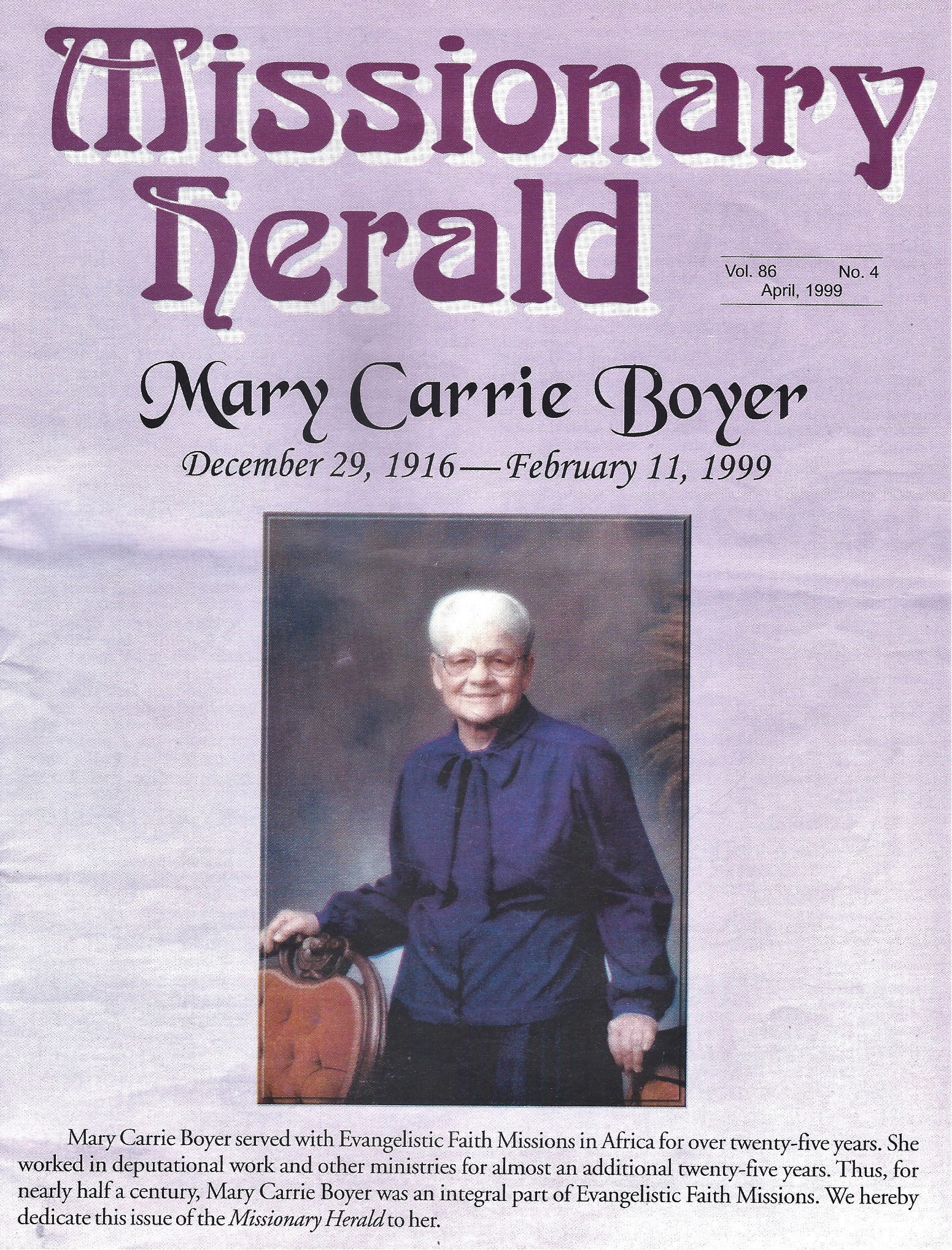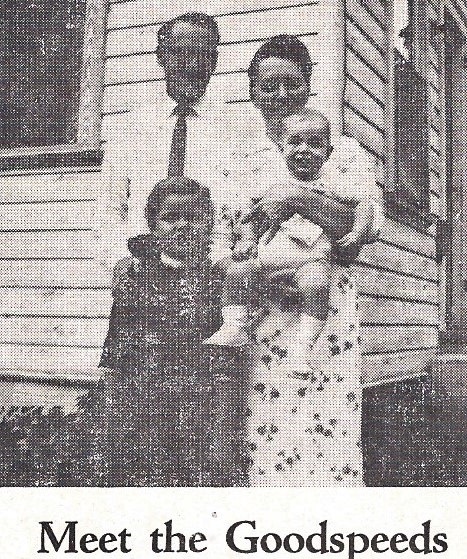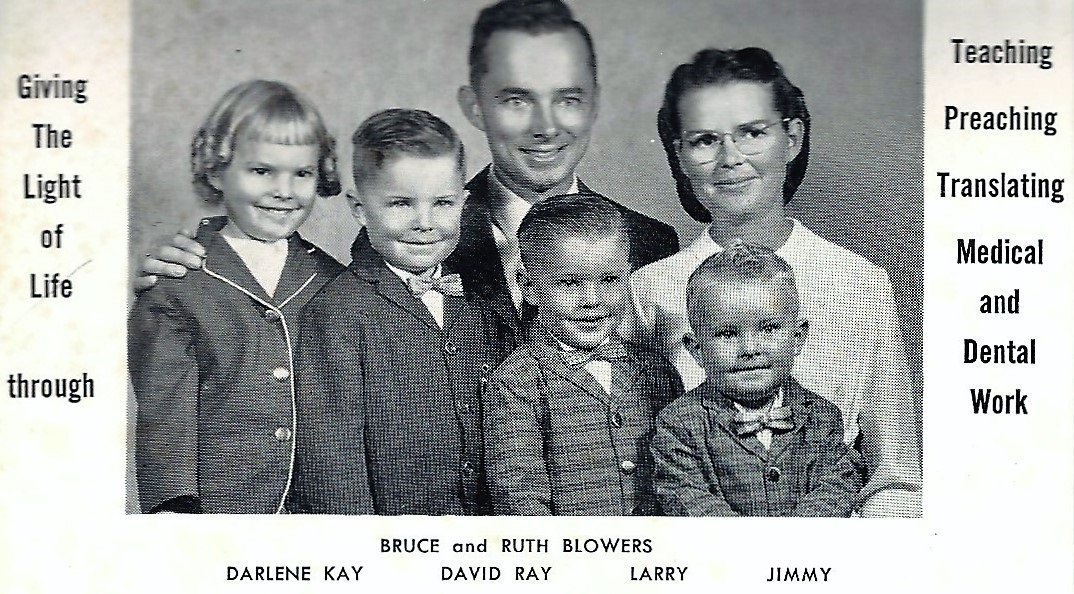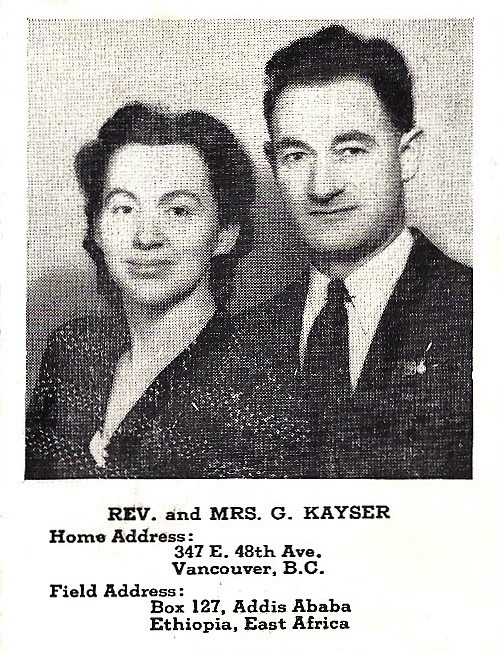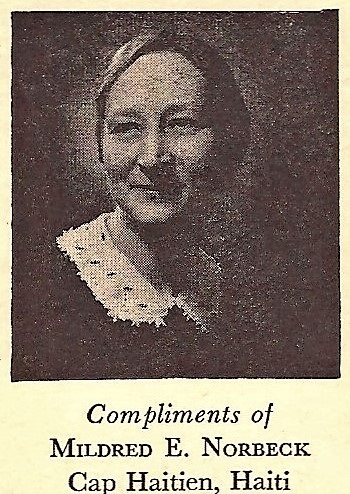 Haiti compound Mildred Norbeck's grave, Haiti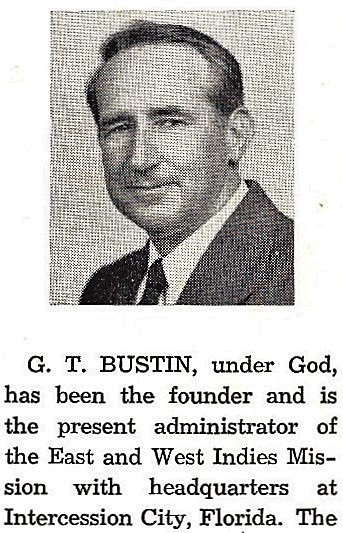 Mr. & Mrs. Elmer R. Allison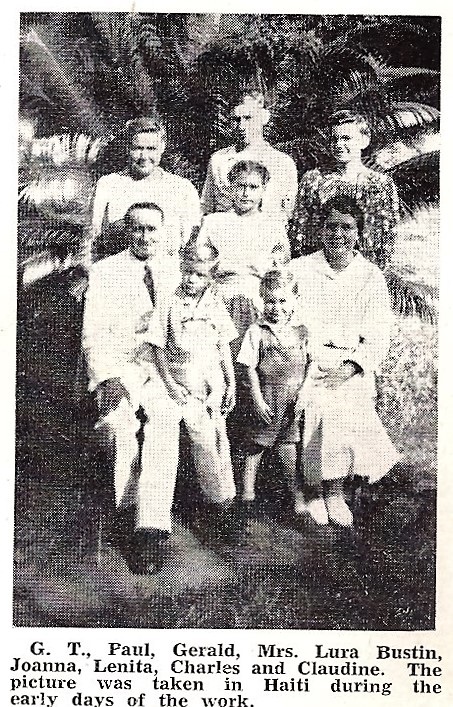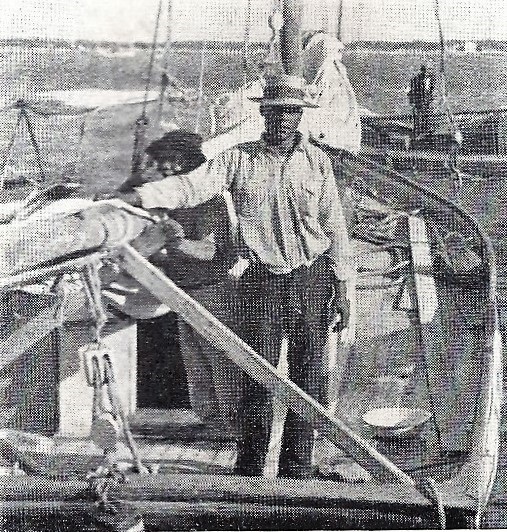 G.T. Bustin on sail boat "Endurance" that he
used at the beginning of the Bahamas work.


The word "

Ropeholders

" means much to the stutdents of ICBC; this is the name of the student missionary prayer band. The group meets each week in behalf of missions, both at home and abroad.
Many of the Ropeholders have bidden the group farewell and are now actively engaged in the work of reaching those "On the Darker Side of the Road," while many others plan to be leaving soon.
It is the belief of this group that 'holding the ropes" by mean of inercessory prayer is an important part of missionary work. We of the group intend to be "Ropeholder Missionaries" until we hear the command, "Go ye."

From the 1946 La Palmera year book.