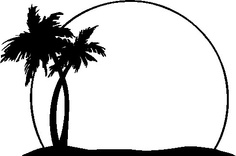 Dr. H. C. Morrison
(1857-1942)

J. W. Wile
(1866-1951)

Bishop Osie Enland
(1877-1957)

Rev. C. A. Maddy
(1898-1953)

Nikolas von Zinzendorf
(1700-1760)
William Seymour
(1870-1922)


THE NEW COMPANIES OF PROPHETS ARE BEING CALLED TO GATHER TOGETHER.



Actually, since about 2011, I have been seeing visions of Prophetic Praise and Worship Teams in
​the churches comprising all ages, from the oldest elder to the youngest child. ​​About the summer
of ​2015, I started seeing the reality that God is about to raise up a Company of Prophets in
​Intercession City. At that time I never heard of John Eckardt or Jennifer LeClaire and their
​teachings on the Apostolic/Prophetic. I was researching on myown as the Holy Spirit led me and
​He definitely led me. Then I came across their books and teachings ​​and it was a confirmation of
​what God was showing me on this subject and a whole lot more from them.

​​I BEGAN TO SEE A REPEATING VISION OF COMPANIES OF PROPHETS COMING
​TOGETHER--WHOLE FAMILIES AND CHURCHES FROM THE OLDEST ELDER TO THE
​YOUNGEST CHILD. THEY WILL PROPHESY UNDER THE FATHERS LIKE THEY DID
​UNDER SAMUEL'S COMPANY AT NAIOTH (1 Sam. ch. 10, 19) AND ELISHA'S
COMPANY AT BETHEL (II Kings ch. 2, 4, 6)

I HAD A VISION OF PROPHETIC PRAISE AND WORSHIP TEAMS.
These teams included musicians and singers (male & female, all ages). Standing in the back
rows were the elders (elderly men and women) and in front of them were the young men and
women (20s-50s) and in front of them were the male & female teenagers (13-19) and up front
​were the children, boys & grils (12 and under).

THESE COMPANIES OF PROPHETIC PRAISE AND WORSHIP TEAMS WILL
MAKE AN ANOINTED SOUND THAT WILL CREATE A SOUND THAT WILL CAUSE
THE SPIRIT OF THE LORD TO COME UPON ALL ASSEMBLED AND THEY ALL
WILL SING NEW PROPHETIC SONGS (some new songs received from heaven
on the spot) AND PROPHESY.

Samuel Prophecies to Saul about meeting a

COMPANY OF PROPHETS

and
that he would

PROPHESY WITH THEM

.
1 Samuel 10:5-7 After that thou shalt come to the hill of God, where is the garrison of the
Philistines: and it shall come to pass, when thou art come thither to the city, that thou shalt
meet a

company (H3862) of prophets

coming down from the high place with a

psaltery

, and
a

tabret

, and a

pipe

, and a

harp

, before them;

and they shall prophesy

: 6. And the Spirit of
the LORD will come upon thee, and thou shalt prophesy with them, and shalt be turned into
another man. 7. And let it be, when these signs are come unto thee, that thou do as
occasion serve thee; for God is with thee.


H3862

, lahaqah,

company, group, band




psaltery/harps, tabret/tambourines, pipe/flutes, and harp/lyres

(a lyre was a
stringed instrument that was struck with the fingers like our guitars)


















​Saul, out of jealousy, seeks to kill David who fled and came to Samuel. Saul sends his messengers and they prophesy with the Company of Prophets that lived together at NAIOTH with "Samuel

standing as appointed over them

," as "their Father."
​1Samuel 19:18-24 So

David fled

, and escaped, and

came to Samuel to Ramah

, and told him all that Saul had done to
him. And

he and Samuel went and dwelt in Naioth

. And it was told Saul, saying, Behold, David is at Naioth in
Ramah. And Saul sent messengers to take David: and when they saw the

company (H3862) of the prophets

prophesying,
and

SAMUEL STANDING AS APPOINTED (AS H1, 'ab, FATHER) OVER THEM

, the Spirit of God was upon the
​messengers of Saul,

and they also prophesied

. 21. And when it was told Saul, he sent other messengers, and they prophesied
likewise. And Saul sent messengers again the third time,

and they prophesied also

. 22.Then went he also to Ramah, and came
to a great well that is in Sechu: and he asked and said, Where are Samuel and David? And one said, Behold, they be at

Naioth

in
Ramah.
23. And he went thither to

Naioth (H5121)

in Ramah: and the Spirit of God was upon him also, and he went on, and
prophesied, until he came to

Naioth (H5121)

in Ramah. 24. And he stripped off his clothes also, and prophesied before
Samuel in like manner, and lay down naked all that day and all that night. Wherefore they say, Is Saul also among the
prophets?



H5121

, Naviyth,

Naioth

= "habitations"

a dwelling place of prophets

in the time of Samuel



H3862

, lahaqah,

company, group, band



David was a Warrior, Psalmist and King. However,

was David also a Prophet

?

Acts 2:29, 30 Men and brethren, let me freely speak unto you of the patriarch

David

, that he is both dead and buried, and his sepulchre is with us unto this day. Therefore

being a prophet

,

G4396

and knowing that God had sworn with an oath to him, that of the fruit of his loins, according to the flesh, he would raise up Christ to sit on his throne;



prophet, G4396

, prophētēs,

a foreteller ("prophet"

); by analogy, an inspired speaker; by extension, a poet:—prophet.

A

poet (because poets were believed to sing under divine inspiration)

. One who, moved by the Spirit of God and hence his organ or spokesman, solemnly declares to men what he has received by inspiration, especially concerning future events, and in particular such as relate to the cause and kingdom of God and to human salvation



Elijah, Elisha and the Sons (H1121) of the Prophets at Bethel.


2 Kings 2:1- And it came to pass, when the LORD would take up Elijah into heaven by a whirlwind, that Elijah went with Elisha from Gilgal.
2. And Elijah said unto Elisha, Tarry here, I pray thee; for the LORD hath sent me to Bethel. And Elisha said unto him, As the LORD liveth,
and as thy soul liveth, I will not leave thee. So they went down to Bethel. 3. And the

sons (H1121) of the prophets

that were at Bethel came
forth to Elisha, and said unto him, Knowest thou that the LORD will take away thy master from thy head to day? And he said, Yea, I know it;
hold ye your peace. 4. And Elijah said unto him, Elisha, tarry here, I pray thee; for the LORD hath sent me to Jericho. And he said, As the
LORD liveth, and as thy soul liveth, I will not leave thee. So they came to Jericho. 5. And the

sons (H1121) of the prophets

that were at
Jericho came to Elisha, and said unto him, Knowest thou that the LORD will take away thy master from thy head to day? And he answered,
Yea, I know it; hold ye your peace.
6. And Elijah said unto him, Tarry, I pray thee, here; for the LORD hath sent me to Jordan. And he said, As the LORD liveth, and as thy soul
​liveth, I will not leave thee. And they two went on. 7. And fifty

men

of the

sons (H1121)

of the prophets

went, and stood to view afar off:
​and they two stood by Jordan.



H1121

, ben,

sons, children (pl. - male and female)





Elisha, a wife of the Sons of the Prophets and the Miracle Oil.

2 Kings 4:1-7 Now there cried

a certain woman of the wives of the sons (H1121) of the prophets

unto Elisha, saying, Thy servant my husband is dead; and thou knowest that thy servant did fear the LORD: and the creditor is come to take unto him my two sons to be bondmen. 2. And Elisha said unto her, What shall I do for thee? tell me, what hast thou in the house? And she said, Thine handmaid hath not any thing in the house, save a pot of oil. 3. Then he said, Go, borrow thee vessels abroad of all thy neighbours, even empty vessels; borrow not a few.
4. And when thou art come in, thou shalt shut the door upon thee and upon thy sons, and shalt pour out into all those vessels, and thou shalt set aside that which is full. 5. So she went from him, and shut the door upon her and upon her sons, who brought the vessels to her; and she poured out. 6. And it came to pass, when the vessels were full, that she said unto her son, Bring me yet a vessel. And he said unto her, There is not a vessel more. And the oil stayed. 7. Then she came and told the man of God. And he said, Go, sell the oil, and pay thy debt, and live thou and thy children of the rest.
​ Elisha, the Sons of the Prophets and the poisonous gourds in the pot.
2 Kings 4:38- 41

​



Simple Definition of ecstatic: very happy or excited: feeling or showing ecstasy

"Many Davids will Arise in Our Generation! The Realm of Divine Might!" by Nathan Shaw,
Dunedin, New Zealand. Elijah List
The Conflict Between Spiritual Governments
During the reign of King Saul there were three spiritual governments operating in the nation of Israel. I describe them as follows:
1. King Saul and the ambitious nation.
2.
SAMUEL AND THE ECSTATIC PROPHETS.
3. David and his mighty men.
Dictionary for
ECSTATIC
ec·stat·ic, adjective, feeling or expressing overwhelming happiness or joyful excitement.
synonyms: enraptured, elated, in raptures, euphoric, rapturous, joyful, overjoyed, blissful; on cloud nine, beside oneself
with joy, jumping for joy, delighted, thrilled, exultant;
Significant foundations in these spiritual governments were not compatible. This caused intense conflict. The same conflict exists in the Church today. However, in the midst of this conflict God is fashioning Davids. These Davids will be used to establish the government of God's Kingdom in unprecedented measure.
King Saul, Samuel, and David were all anointed in remarkable ways. They were all used to establish God's purposes for Israel. King Saul was anointed to unify the nation of Israel against her enemies.
Samuel and the various prophetic communities were renowned for prophesying with great accuracy and releasing life-changing power encounters. When Saul met one of these groups he had a dramatic power encounter and was changed into another man (see 1 Samuel 10:6).

WHAT ABOUT THE THE COMPANY OF PROPHETS,
AND THE PHRASE, "

AND THEY SHALL PROPHESY

?"
DID SOMETHING HAPPEN WHEN IT WAS SPOKEN AND WRITTEN IN THE BIBLE?

The exact phrase "
AND THEY SHALL PROPHESY
" is written in 3 places in the Bible. One is in the Old Testament and two in the New Testament.
Saul was instructed by Samuel to find the Company of Prophets. What did a COMPANY OF PROPHETS consist of? It consisted of a leader, the FATHER/HEAD PROPHET, and family units consisting of the children (12 and under), youth (13 to 19), young men and women (20 +) and the old men and women (60 +). They were families of prophets that lived together in certain cities. Usually, the old men and women taught everyone younger than themselves how to walk in the anointing of the PROPHETIC, the PROPHET/PROPHETESS MINISTRY. When they got together, playing their instruments and singing the PRAISES OF GOD and WORSHIPING GOD, the PROPHETIC ANOINTING OF THE HOLY SPIRIT would fall upon them and would fall upon everyone else (including those who were in rebellion against the LORD and His ways) that came into the proximity of their group.
1. 1 Samuel 5:5, 6 After that thou shalt come to the hill of God, where is the garrison of the Philistines: and it shall come to pass, when thou art come thither to the city, that thou shalt meet a
company (H3862) of prophets
coming down from the high place with a psaltery, and a tabret, and a pipe, and a harp, before them;
and they shall prophesy
: 6. And the Spirit of the LORD will come upon thee,
and thou shalt prophesy with them,
and shalt be turned into another man
.
Peter stood up on the day of Pentecost, 50 days after Jesus was crucified and said:
2. Acts 2:16, 17, 18 16, But
this is that
which was spoken by the prophet Joel; 17. And it shall come to pass in the last days, saith God, I will pour out of my Spirit upon all flesh: and your sons and your daughters shall prophesy, and your young men shall see visions, and your old men shall dream dreams: 18. And on my servants and on my handmaidens I will pour out in those days of my Spirit;
and they shall prophesy
:
this is that
. Joel 2:28 And it shall come to pass afterward, that I will pour out my spirit upon all flesh;
and your sons and your daughters shall prophesy
, your old men shall dream dreams,
your young men shall see visions
:
THE "MY TWO WITNESSES" OF REVELATION 11:3.Early Christians, such as Tertullian, Irenaeus, and Hippolytus of Rome, have concluded that the two witnesses would be
Enoch and Elijah
, prophets who did not die because God "took" them. Others speculate that the 2 witnesses are
Moses and Elijah
.
3. Revelation 11:3 And I will give power unto my two witnesses, and they shall prophesy a thousand two hundred and threescore days (
forty-two months of thirty days
), clothed in sackcloth.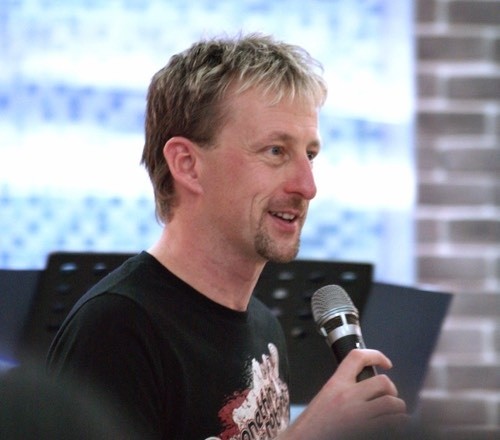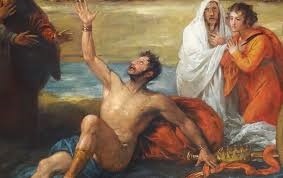 1 Samuel 19:24 24. And he (Saul) stripped off his clothes also, and

prophesied before Samuel

in like manner, and lay down naked all that day and all that night.

Wherefore they say, Is Saul also among the prophets?

David the Psalmist playing his Harp comforts Saul

.
1 Samuel 16:23And it came to pass, when the evil spirit from God was upon Saul, that

David took an harp H3658

, and played with his hand: so

Saul was refreshed H7304, and was well, and the evil spirit departed from him

.



harp, H3658 kinnowr

כִּנּוֹר kin·nōre a stringed instrument similar to our harp, or that on the model of which a harp was formed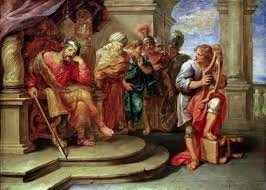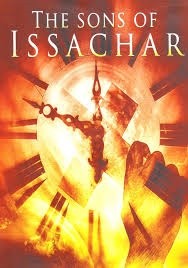 THE CHILDREN OF ISSACHAR--LEADERS AND ALL THEIR RELATIVES

UNDERSTOOD THE TIMES AND KNEW WHAT SHOULD BE DONE

.

1 Chronicles 12:32 And of the children of Issachar, which were

men that had understanding of the times, to know what Israel ought to do

; the heads of them were two hundred; and all their brethren were at their commandment. KJV

From the Issacharites,

who understood the times and knew what Israel should d

o: 200 chiefs with all their relatives under their command. HCSB

From Issachar there were 200 leaders and all their relatives at their command -

they understood the times and knew what Israel should do

. NET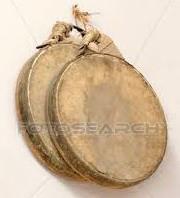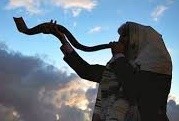 ​Schools of the Prophets, Talmadim--Sons of the Prophets

There were schools of the prophets in Gibeah (1 Samuel 10:5), Ramah (1 Samuel 19:18-24), Bethel (2 Kings 2:3), Jericho (2 Kings 2:15) and Gilgal (2 Kings 4:38). McClintock and Strong Encyclopedia places this Gibeah in the tribe of Benjamin (1 Samuel 13:15).7 Gibeah was just north of Jerusalem, not far from Ramah and Bethel. The precise location of this Ramah is unknown though some maps place it halfway between Jerusalem and Bethel.

The schools of the prophets existed as early as the inauguration of the united kingdom of Israel. The first biblical intimation of the schools of the prophets occurs in relationship to Samuel's anointing of Saul to be King (1 Samuel 10:1-13). Though there had been prophets before Samuel (i.e., Enoch, Jude 14-15; Abraham, Genesis 20:7; Moses, Deuteronomy 34:10), the existence of schools of the prophets is associated with Samuel and noteworthy prophets who followed him. "Yea, and all the prophets from Samuel and those that follow after, as many as have spoken, have likewise foretold of these days" (Acts 3:24). Further, Samuel (the last judge, a prophet and a priest) presided over the schools of the prophets in his day. "And Saul sent messengers to take David: and when they saw the company of the prophets prophesying, and Samuel standing as appointed over them, the Spirit of God was upon the messengers of Saul, and they also prophesied" (1 Samuel 19:20, emphasis added, ler). Hence, circumstantial evidence attributes the beginning of the schools of the prophets to Samuel. http://www.gospelgazette.com/gazette/2002/jul/page2.htm.

2 Kings 2:3 And the

sons H1121

of the prophets that were at Bethel came forth to Elisha, and said unto him, Knowest thou that the LORD will take away thy master from thy head to day? And he said, Yea, I know it; hold ye your peace.



sons, H1121

ben, son, grandson, child, member of a group, son, male child, grandson,

children

(pl. -

male and female

)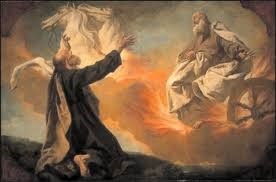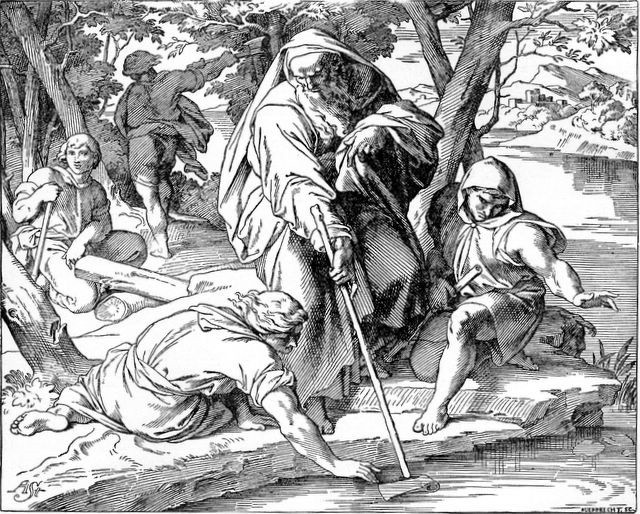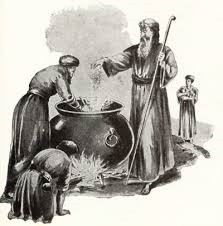 Philip had four daughters who prophesied

, as we see inActs 21:8, 9.And the next day we that were of Paul's company departed, and came unto Caesarea: and we entered into the house of Philip the evangelist, which was one of the seven; and abode with him.

And the same man had four daughters, virgins, which did prophesy.



The Prophet Joel said the daughters would prophesy (Joel 2:28). There were a number of women in the Upper Room (Acts 1:14). The release of the Holy Spirit on the Day of Pentecost opened the door for women to be involved in the prophetic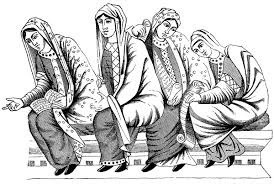 Miriam, the sister of Moses, was a prophetess

. In Exodus 15:20 she led the women in dancing to celebrate God's victory over Pharaoh. She is also recognized as being sent along with Moses and Aaron to bring Israel out of Egypt. She therefore played a prominent role in Israel's deliverance from bondage.

For I have brought you up from the land of Egypt, and from the house of slaves I have redeemed you; and I sent before you Moses, Aaron, and Miriam. (Micah 6:4)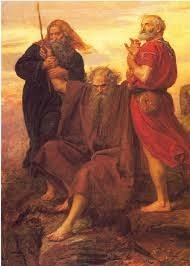 Huldah was a prophetess

who was recognized by King Josiah. When the king discovered the Book of the Law, he rent his clothes and sent men to Huldah to inquire of the Lord. Huldah was the keeper of the king's wardrobe and spoke the word of the Lord to the king about the coming judgment upon Israel.

Then the king ordered... "Go and seek the Lord on my behalf and on the behalf of the remnant in Israel and Judah concerning what is written in the book that was found, for the wrath of the Lord that is poured out on us is great because our fathers have not kept the word of the Lord, to do everything that is written in this book."

So Hilkiah and those with the king went to Huldah the prophetess, the wife of Shallum the son of Tokhath, son of Hasrah, who kept the wardrobe. She lived in Jerusalem in the Second Quarter, and they spoke to her about this.

And she said to them, "So says the Lord God of Israel: Speak to the man who sent you all to Me" (2 Chron. 34:20-23).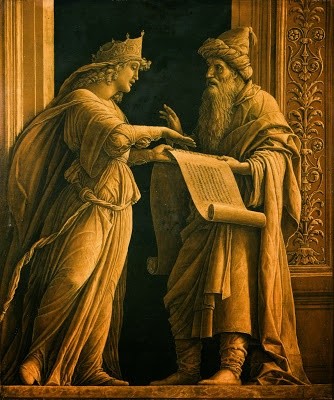 Deborah was a national prophetess and judge

, and she was a mother in Israel. She was recognized throughout Israel. People came to her to settle disputes. Prophets can help settle disputes. Deborah's role as a mother represented her love and compassion for Israel. Mothers can be prophets too. (Photo by Donna Smallenberg "The Song of Deborah" via elijahshopper.com)

Now Deborah, the wife of Lappidoth, was a prophetess. She judged Israel at that time (Judges 4:4).

Village life ceased. It ceased until I, Deborah, arose; I arose like a mother in Israel (Judges 5:7).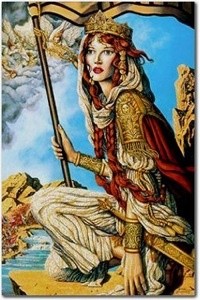 Isaiah's Wife

. The Prophet Isaiah considered his wife to be a prophetess. This shows that both husband and wife can be prophets. This will make a strong prophetic team.

So I went in to the prophetess, and she conceived and bore a son. Then the Lord said to me, Call his name Maher-Shalal-Hash-Baz (Isaiah 8:3).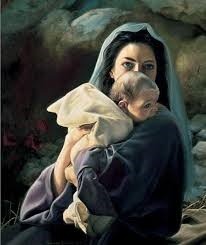 Anna was a praying and fasting prophetess

. She spoke to all those who were looking for redemption and the coming Messiah. By her prayer and fasting she helped prepare the way for the Lord to come. She prayed and fasted in the temple and did not depart from the house of God. Anna is a picture of the intercessory prophet.

And there was Anna a prophetess, a daughter of Phanuel, of the tribe of Asher. She was of a great age and had lived with her husband seven years from her virginity. And she was a widow of about eighty-four years of age who did not depart from the temple, but served God with fasting and prayer night and day.

Coming at that moment she gave thanks to the Lord and spoke of Him to all those who looked for the redemption of Jerusalem (Luke 2:36-38).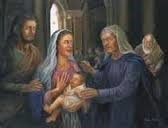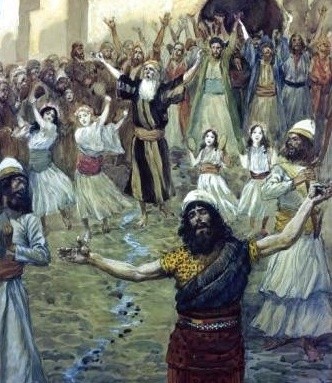 Jeremiah 33:3Call unto me, and I will answer thee, and shew thee great and mighty things, which thou knowest not.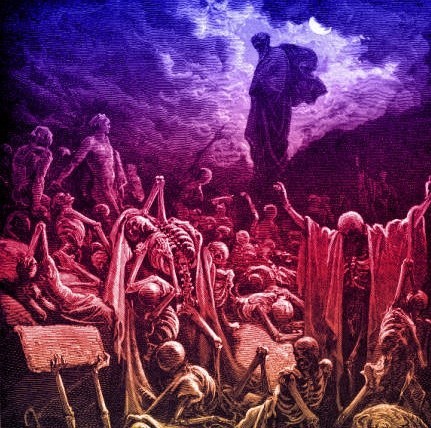 Ezekiel Encyclopedia of World Biography | 2004
COPYRIGHT 2004 The Gale Group Inc.
Ezekiel (active 6th century B.C.) was a Hebrew priest and prophet. He held that each man is responsible for his own acts.

Little is known about Ezekiel's personal life. The son of Buzi, he was apparently a descendant of the priestly family of Zadok. While in Jerusalem, he had been influenced by his older contemporary Jeremiah. Ezekiel was exiled to Babylonia with King Jehoiachin in 597 B.C. or shortly thereafter. Five years later he lived in the Babylonian Jewish settlement of Tel Aviv (Tel Abubu, the hill of the storm god) by the Chebar River. It was there that he received his call to prophecy in a mystical vision (Ezekiel 8:1 ff).

Josephus speaks of Ezekiel as having been young at the time of his exile

. Some would argue that is probably not correct because Ezekiel demonstrated the kind of precise knowledge of the Temple and its ritual that could be acquired only from personal and active participation as a priest in the Temple worship.

For 22 years Ezekiel continued his ministry. In his early period as a prophet, he denounced his people for their sins and corruption. After the destruction of Jerusalem in 586, however, Ezekiel became the consoler and comforter of the exiles, holding out to them the promise of return to the homeland and the restoration of the Temple and of the throne of David. Ezekiel's loftiest vision, that of the Valley of Dry Bones (37:1-14), has rarely been matched in its grandeur. It is the prophet's response to the despair of the exiles, and it has become a powerful symbol of hope, resurrection, and regeneration.

In the early days of his ministry, Ezekiel found it difficult to impress his doctrines upon his people. Later, particularly after the destruction of Jerusalem, they recognized him as their spiritual leader, and they turned to him for counsel in their religious dilemmas and perplexities. The community elders evidently assembled in his home for instruction and guidance (8:1 ff, 14:1 ff), and it is possible that the institution of the synagogue grew out of these gatherings. One of the primary religious issues raised in these meetings was the problem of God's justice. The exiles thought they were sinless and should not have to suffer for the sins of their ancestors. In his reply Ezekiel laid down a vital principle in Judaism. Before Ezekiel, Jeremiah had asserted that children are not answerable for their parents' sins. Ezekiel proclaimed a new doctrine, which represents an ethical advance. The individual alone, he said, bears responsibility for his deeds. The belief "If the fathers have eaten sour grapes, the children's teeth should be set on edge" (18:2) is no longer tenable. The truth is that "the soul that sinneth, it shall die" (18:4). In other words, one is not liable for another's actions, and the innocent cannot be held liable for the guilty; each one, moreover, must atone for his own sins. This idea was a powerful motivation for ethical living.

Ezekiel speaks of an attack of "Gog of the land of Magog, the chief prince of Meshech and Tubal" (38:2), who is to lead an armed horde of nations from the north against Israel before the inauguration of God's sovereignty. This idiom is obscure and has never been adequately explained. Gog is often mentioned in the apocalyptic works; it is to be found also in the Dead Sea Scrolls. In rabbinic works the wars of Gog and Magog are to precede the coming of the Messiah.

Ezekiel was the only Hebrew prophet who ministered to his people outside the Holy Land. He is unique in his frequent use of the term "son of man" as the manner of the divine address. Unlike other Hebrew prophets, who placed the ethical above the ritual, Ezekiel fused the two elements, thereby reflecting his dual role as a pious priest and inspired prophet.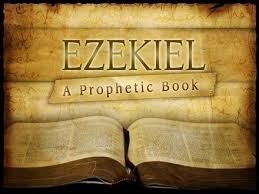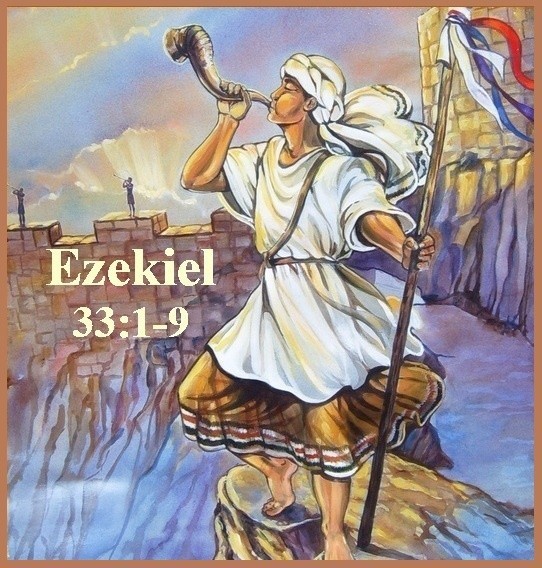 Was Solomon a "Little Child" when he became King? Was he a Prophet?
When talking to God, Solomon didn't say, "BUT I AM

LIKE

A LITTLE CHILD." He did say "BUT I AM

ONLY

A LITTLE CHILD."

1 Kings 3:5-7 In Gibeon the

LORD appeared to Solomon in a dream by night

: and God said, Ask what I shall give thee. 6. And Solomon said, Thou hast shewed unto thy servant David my father great mercy, according as he walked before thee in truth, and in righteousness, and in uprightness of heart with thee; and thou hast kept for him this great kindness, that thou hast given him a son to sit on his throne, as it is this day. 7. And now, O LORD my God, thou hast made thy servant king instead of David my father: and

I am but a little child

: I know not how to go out or come in.

NIV "Now, LORD my God, you have made your servant king in
place of my father David.

But I am only a little child

and do not
know how to carry out my duties.

1Kings 3:9 Give therefore thy

servant H5650

an understanding
heart to judge thy people, that I may discern between good and
bad: for who is able to judge this thy so great a people?



servant, H5650

, 'ebed, servant (in special sense as prophets,
Levites etc)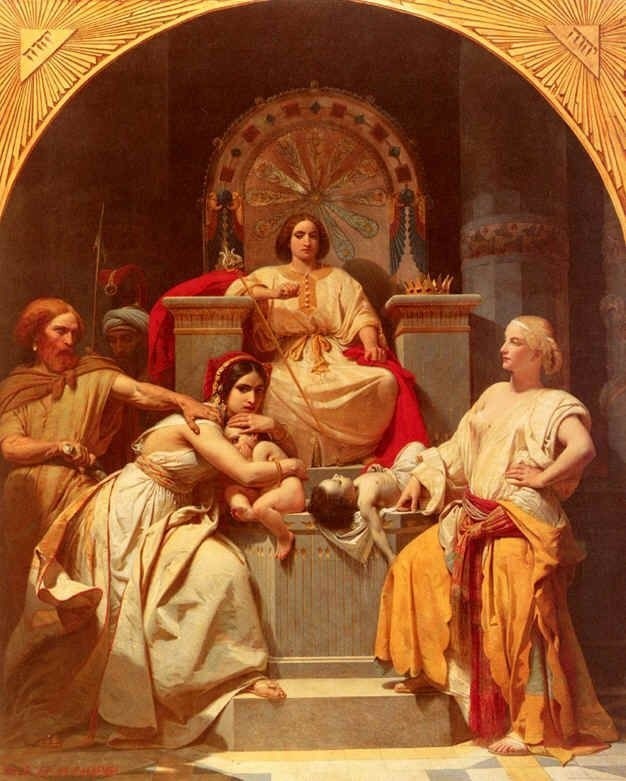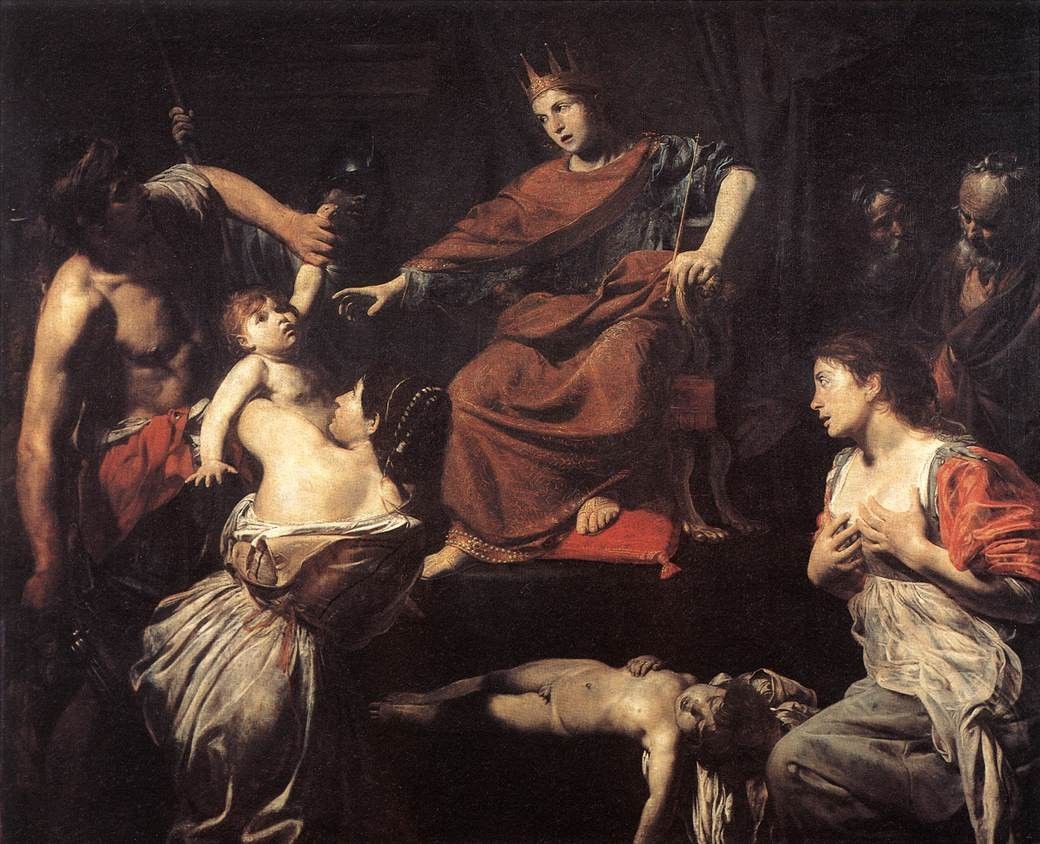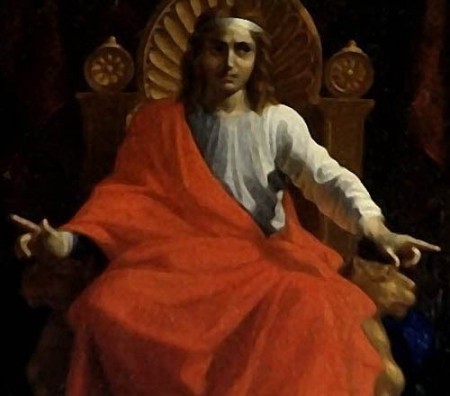 Before David dies, he appoints as king his son Solomon, who is 12 years old at the time, with these words:

"I go the way of all the earth. You shall be strong, therefore, and show yourself a man, and keep the charge of the Lord your God to walk in His ways, to keep His statutes and His commandments and His testimonies. As it is written in the Law of Moses, that you may prosper in all that you do and wherever you turn." (1 King 2:2-3)



This classic blessing is often quoted by fathers to their sons on the day of their Bar Mitzvah.

It restates the cardinal rule that has guided the Jewish people from the time of the giving of the Torah at Mount Sinai: in order to prosper keep the Torah.

Shortly after Solomon is anointed king, God appears to him in a dream in which He invites Solomon to make a request for himself. Solomon answers:

"I am but a small child ... Give therefore your servant an understanding heart to judge your people..."

His request pleases God who tells him:

"Because you have not requested riches and honor but only that which would benefit all the people, I will give you not only an understanding heart like none other before or after you ... but also riches and honor like no other king in your days." (1 Kings 3:7-13)

Born in 848 BCE, Solomon dies at age 52 in 796 BCE, ruling as king for 40 years -- the best years in all of Israel's history -- 40 years of peace and prosperity. He is known as chacham mi'kol ha'adam, "wisest of all the men." The Bible relates that kings from all over the world came to hear his wisdom, which included not only Torah wisdom, but also wisdom in secular knowledge and science. http://www.aish.com/jl/h/cc/48937102.html

Was Solomon considered a Prophet?
According to the Talmud, Solomon is one of the 48 prophets. Rashi, to Megillah, 14a

In Judaism 101, there is a list of 55 people who were considered PROPHETS in the Old Testament (I would include Daniel, Matthew 24:15 When ye therefore shall see the abomination of desolation, spoken of by

Daniel the prophet

, stand in the holy place, (whoso readeth, let him understand:)) which would make 56 PROPHETS, including 7 women. http://www.jewfaq.org/prophet.htm

There are also the Prophets and Prophetesses of the New Testament.



Anna

. Luke 2:36, 37 And there was one

Anna, a prophetess

, the daughter of Phanuel, of the tribe of Aser: she was of a great age, and had lived with an husband seven years from her virginity;



Agabus

. Acts 21:10, 11 And as we tarried there many days, there came down from Judaea a certain

prophet, named Agabus

.

Prophets from Jerusalem. Acts 11:27 And in these days came

prophets from Jerusalem

unto Antioch.



Prophet/Teachers in the Church at Antioch

. Acts 13:1 Now there were in the church at Antioch prophets and teachers,

Barnabas, Simeon who was called Niger, Lucius of Cyrene, Manaen

a lifelong friend of Herod the tetrarch, and

Saul

. ESV

Judas (not Iscariot) and Silas. Acts 15:32 And

Judas and Silas, being prophets

also themselves, exhorted the brethren with many words, and confirmed them.

Barnabas and Paul. Acts 14:14


Samuel Anoints Saul (a tall, handsome, teenager) To Be The First King Of Israel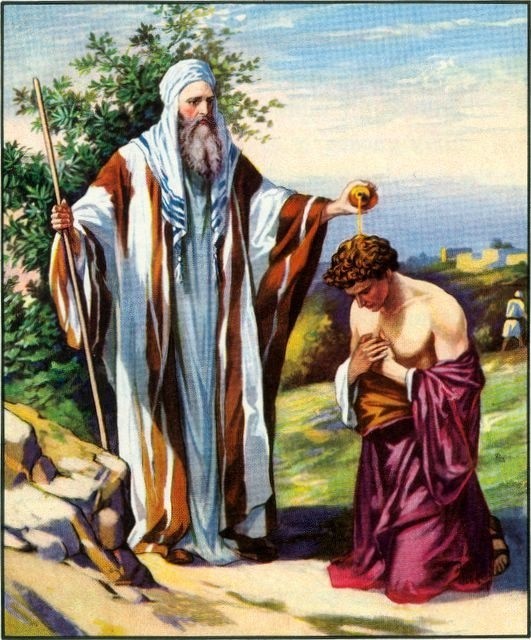 1 Samuel 9:1, 2 Now there was a man of Benjamin, whose name was Kish, the son of Abiel, the son of Zeror, the son of Bechorath, the son of Aphiah, a Benjamite, a mighty man of power. 2. And he had a son, whose name was Saul,

a choice young man H970

, and a goodly: and there was not among the children of Israel a goodlier person than he: from his shoulders and upward he was higher than any of the people.

ESV. And he had a son whose name was Saul,

a handsome young man

. There was not a man among the people of Israel more handsome than he. From his shoulders upward he was taller than any of the people.



a choice young man, a handsome young man, H970

, bachuwr, youth, participle passive of H977; properly, selected, i.e. a youth (often collective):—(choice) young (man), chosen

Dictionary. youth, noun: the period between childhood and adult age.
synonyms: early years, young days, teens, teenage years, (13-19 years old)

1 Samuel 9:15- 17 Now

the LORD had told Samuel in his ear a day before Saul came

, saying,​​ 16.

To morrow about this time I will send thee a man out of the land of Benjamin, and thou shalt anoint him

to be

captain over my people Israel,

that he may save my people out of the hand of the Philistines: for I have looked upon my people, because their cry is come unto me. 17. And when Samuel saw Saul, the LORD said unto him, Behold the man whom I spake to thee of! this same shall reign over my people.

1 Samuel 10:1 ​​ Then

Samuel took a vial of oil, and poured

it

upon his head

, and kissed him, and said,

Is it

not because

the LORD hath anointed thee

to be

captain over his inheritance

?


Apostle John Eckhardt preaches on the Apostolic/Prophetic in the church.

Let the videos run because there are 7-10 minute segments of this message/


2 Kings 9:1-6 And

Elisha the prophet

called one of the

children H1121 of the prophets

, and said unto him, "Gird up thy loins, and take this box of oil in thine hand and go to Ramothgilead. 2 And when thou comest thither, seek out there Jehu the son of Jehoshaphat the son of Nimshi, and go in and make him arise up from among his brethren, and carry him to an inner chamber. 3 Then take the box of oil, and pour it on his head and say, 'Thus saith the Lord: "I have anointed thee king over Israel."'

Then open the door and flee H5127, and tarry not H2442

." 4 So the young man, even the young man the prophet, went to Ramothgilead. 5 And when he came, behold, the captains of the host were sitting; and he said, "I have a message for thee, O captain." And Jehu said, "Unto which of us all?" And he said, "To thee, O captain." 6 And he arose and went into the house; and he poured the oil on his head and said unto him, "Thus saith the Lord God of Israel: 'I have anointed thee king over the people of the Lord, even over Israel.



children, H1121

, ben,

son, grandson

, child, member of a group, children (pl. - male and female),

youth, young men

(pl.), a member of a guild, order, class



flee, H5127

, nuwc.

to flee, to escape, to take flight, depart, disappear,

noos; a primitive root; to flit, i.e. vanish away (subside, escape; causatively, chase, impel, deliver):—× abate, away, be displayed, (make to) flee (away, -ing), put to flight, × hide, lift up a standard.



tarry not, H2442

, chakah,

to wait, wait for, await, tarry (wait not, tarry not)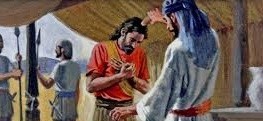 Elisha calls on

ONE

of the

CHILDREN OF TH
E PROPHETS

--MORE THAN LIKELY

A TEENAGER

for this mission with instructions to

FLEE AND NOT TARRY

after anointing Jehoshaphat the next KING of Israel. (He probably chose a young teenager from the family of a prophet because they can run fast.)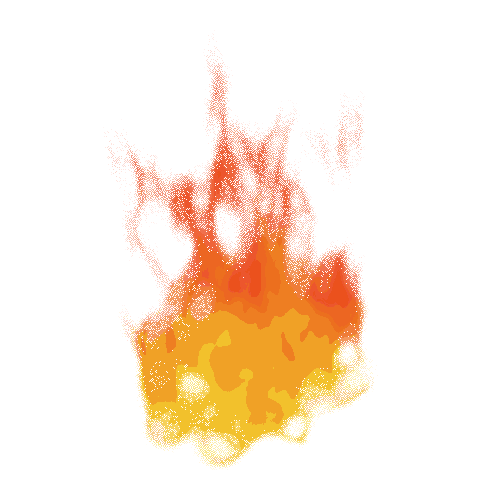 | | |
| --- | --- |
| Hebrews 1:7 | And of the angels he saith, Who maketh his angels spirits, and his ministers a flame of fire. |
IF YOU HAVE NEVER STUDIED THE "
SEER-PROPHET
" OR "
SEER PROPHETS
" IN THE WORD OF GOD, HERE IS A GOOD PLACE TO START. LISTED IS THEIR NAME AND THE MEANING OF THEIR NAME AND SOME SCRIPTURES ABOUT THEM. SOME KINGS, HAD THEIR OWN PERSONAL SEER-PROPHET(S).

1. King David's Seer Gad & Seer Heman
.
Gad
. 1 Chron. 29:29 Now the acts of David the king, first and last, behold, they are written in the book of Samuel the seer, and in the book of Nathan the prophet, and in the book of
Gad the seer
Seer Heman.
2 Chr. 29:14, 30

2.
King Josiah's, Seer Jeduthun.
2 Chron. 35:15 And the singers the sons of Asaph were in their place, according to the commandment of David, and Asaph, and Heman, and
Jeduthun the king's seer.

​List of 13, OLD TESTAMENT
SEER-PROPHETS
.
AND THERE ARE MORE.
​
1.
Samuel
= "his name is El," the
SEER-PROPHET
. 1 Samuel 9:9, 11, 19 9. 1 Chronicles 9:22
2.
Zadok
= "righteous," the
PRIEST-SEER-PROPHET
. 2 Samuel 15:27
3.
Gad
= "troop,"
David's, SEER-PROPHET
. 2 Samuel 24:11,12. 1 Chron 21:9
4.
Heman
= "faithful,"
David's SEER-PROPHET
. 1 Chronicles 25:5-7 David appoints Heman the king's SEER-PROPHET and his 14 sons and 3 daughters among others, instructed in the songs of the Lord, to sing and play instruments, numbering 288 for the service of the house of God.
5.
Iddo
= "appointed," the
SEER-PROPHET at the time of Solomon
. 2 Chron 9:29
6.
Hanani
= "gracious," the
SEER-PROPHET, at the time of Asa king of Judah
. King Asa was wroth with the Hanani the SEER-PROPHET, he did not like word he gave and put him in a prison house. 2 Chronicles 16:7, 10
7.
Jeduthun
= "praising," the
King Joaiah's SEER-PROPHET
; 2Ch 35:15
8.
Jeremiah
= "whom Jehovah has appointed" Jeremiah 1:7 Moreover the word of the LORD came unto me, saying, Jeremiah,
what seest thou
? And
I said, I see
a rod of an almond tree.
9.
Amos
= "burden," the
SEER-PROPHET forbidden by Amaziah to prophesy.
Amos 7:12-17
10.
Elisha
= ​"God is salvation," the
SEER-PROPHET
. 2 Kings 2:9-15 10. And he (Elijah) said, Thou hast asked a hard thing:
nevertheless
,
if thou see me
when I am
taken from thee
, it shall be so unto thee; but if not, it shall not be
so
. 12.
And Elisha saw
it
, and he cried, My father, my father, the chariot of Israel, and the horsemen thereof.
11.
Elisha's Servant
. 2 Kings 6:15-17 17. And Elisha prayed, and said, LORD, I pray thee, open his (his servants) eyes, that he may see. And the LORD opened the eyes of the young man; and he saw...
12.
Balaam
="not of the people" the son of Beor, a man endowed with the gift of prophecy. Numbers 24:1-4. 4. He hath said, which heard the words of God, which saw the vision of the Almighty, falling into a trance, but having his eyes open:​
13.
Joseph
= "Jehovah has added"
THE DREAMER
(Jacob's 17 year old son). Genesis 37:1-11​​​​​

Double click here to edit this text.
Elisha, the Sons of the Prophets, the floating Axe Head and the Stick.
Elisha had a "Talmadim=Company of Prophets" that lived with him.​
​​
​2 Kinga 6:1-7 vs.1. And the
sons of the prophets
said unto Elisha, Behold now,
the place where we dwell
with thee is too strait for us. 6, 7 And the man of God said, Where fell it? And he shewed him the place.
And
he cut down a stick, and cast it in thither
; and
the iron did swim
. Therefore said he, Take it up to thee.
​And he put out his hand, and took it.
refeshed, H7304,
ravach
, to breathe freely, i.e. revive; by implication, to have ample room:—be refreshed, large. There are 59 verses with the phrase.
A PSALM OF DAVID
.
David was indeed a Warrior King, Prophet, Psalmist (Singer & Poet)
.
And the LORD said, "I WANT TO RAISE UP 'PROPHETS TOWNS' ALL OVER AMERICA." In his book and teaching series, PROPHET ARISE. Eckhardt says. "I began to see GOD bringing PROPHETS out oif their caves around the world. If AMERICA is going to have 'A MOVE OF GOD', the 'PROPHETS' have to come forth.I saw the 'PROPHETS' coming forth in every nation." John Eckhardt.
In this program James Goll shares on the "SEER ANOINTING." In the 1st few minutes of the program he teaches some of the signs, that point to the fact that your child's DESTINY is that of a "SEER-PROPHET" There are PROPHETS and their are SEERS. This program is a must for all parent's in order to understand the signs that indicate your child is called to the office of "SEER."