When the officials of Hobe Sound Bible College, which is a good Bible college, agreed to take over the Intercession City Biblical College, and make it their Kissimmee Campus. Within 3 years they packed up and left.

From 1972-75, the Hobe Sound Bible College operated the Intercession Bible College. Link to school today. http://hsbc.edu/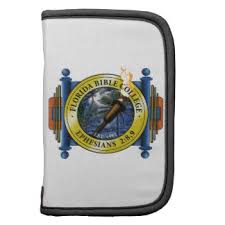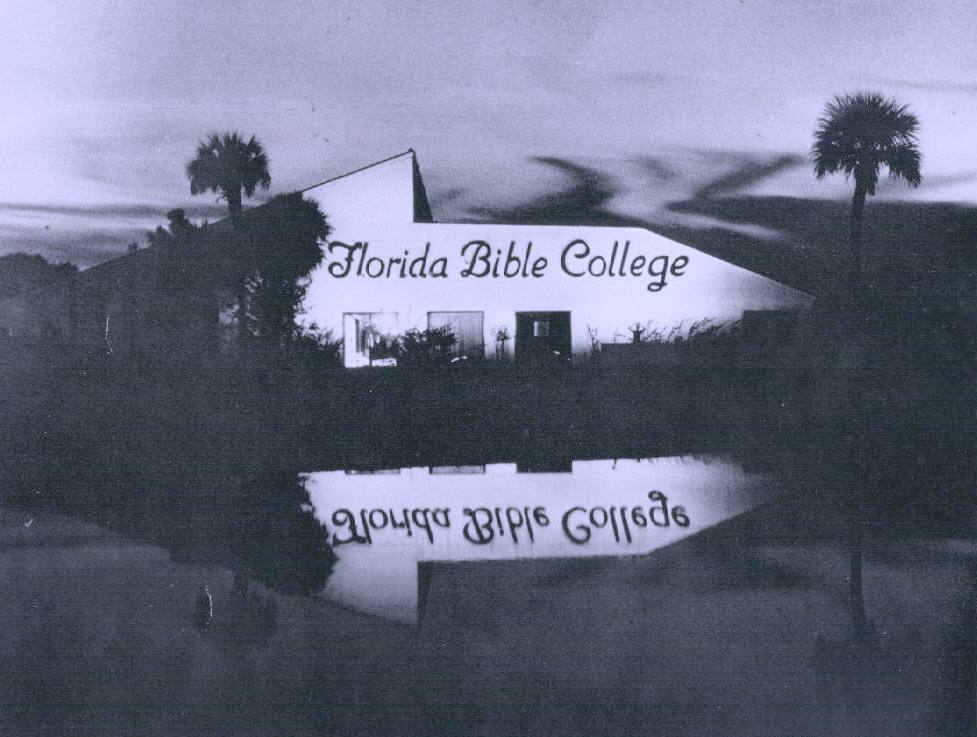 The Florida Bible College, Kissimmee Campus was located on the original 5,000 acre Intercession City property.

​​Is it possible that the school and all the buildings have been demolished and erased from memory because they didn't belong here to start with? Or was the campus property removed because of other considerations?

These 2 videos show where the Kissimmee Campus was located. Read the history of Florida Bible College, Kissimmee (Intercession City) Campus, which was until about 1996. ​​

Photo by TJ Lavigne, 8/5/14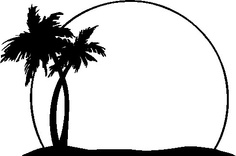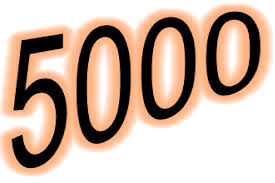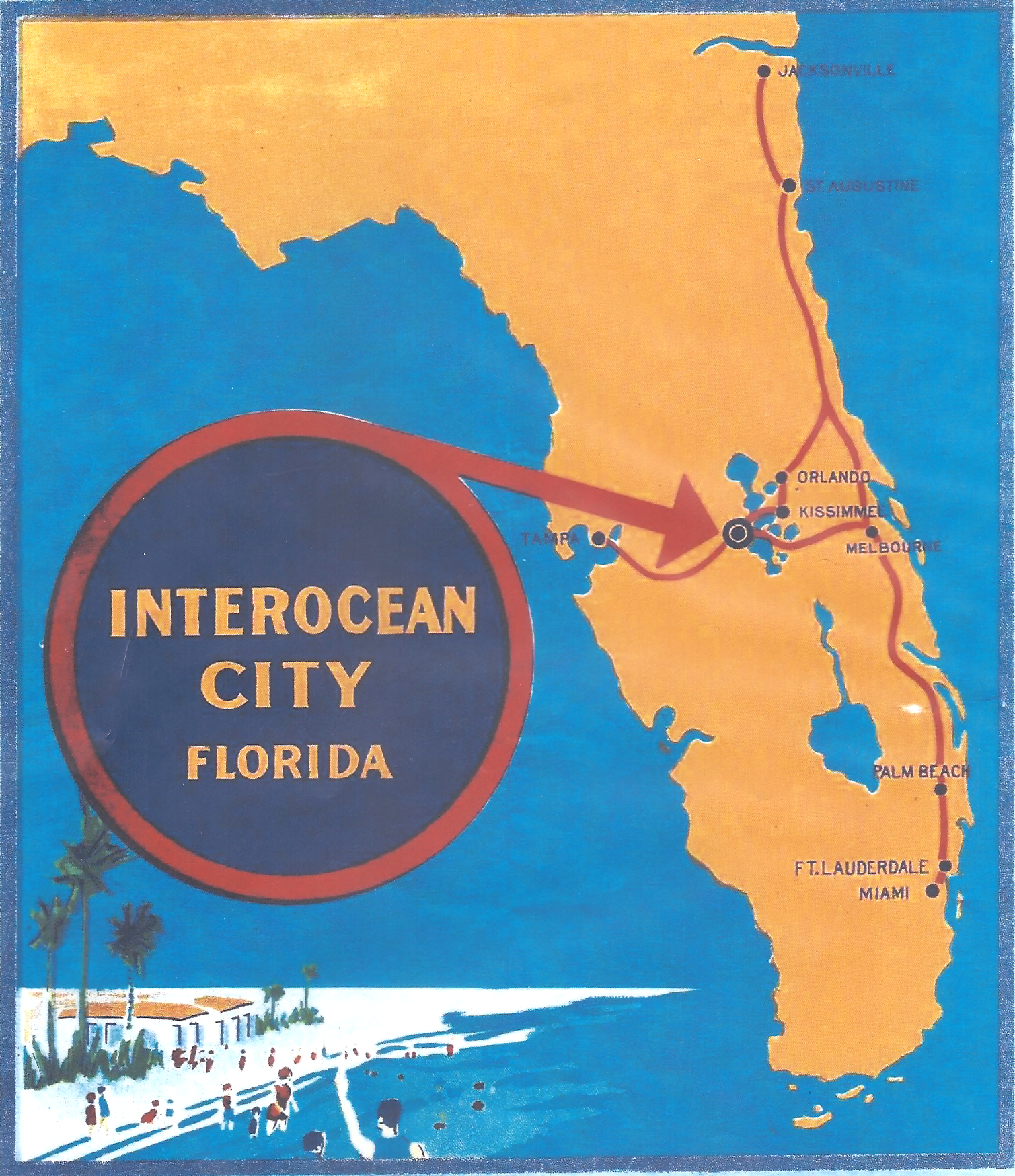 The Great Depression 1925-1937 brought the building of Mr. J. W. White's Interocean City resort to a screeching halt.
He put his resort community that was in the process of being built into bankruptcy.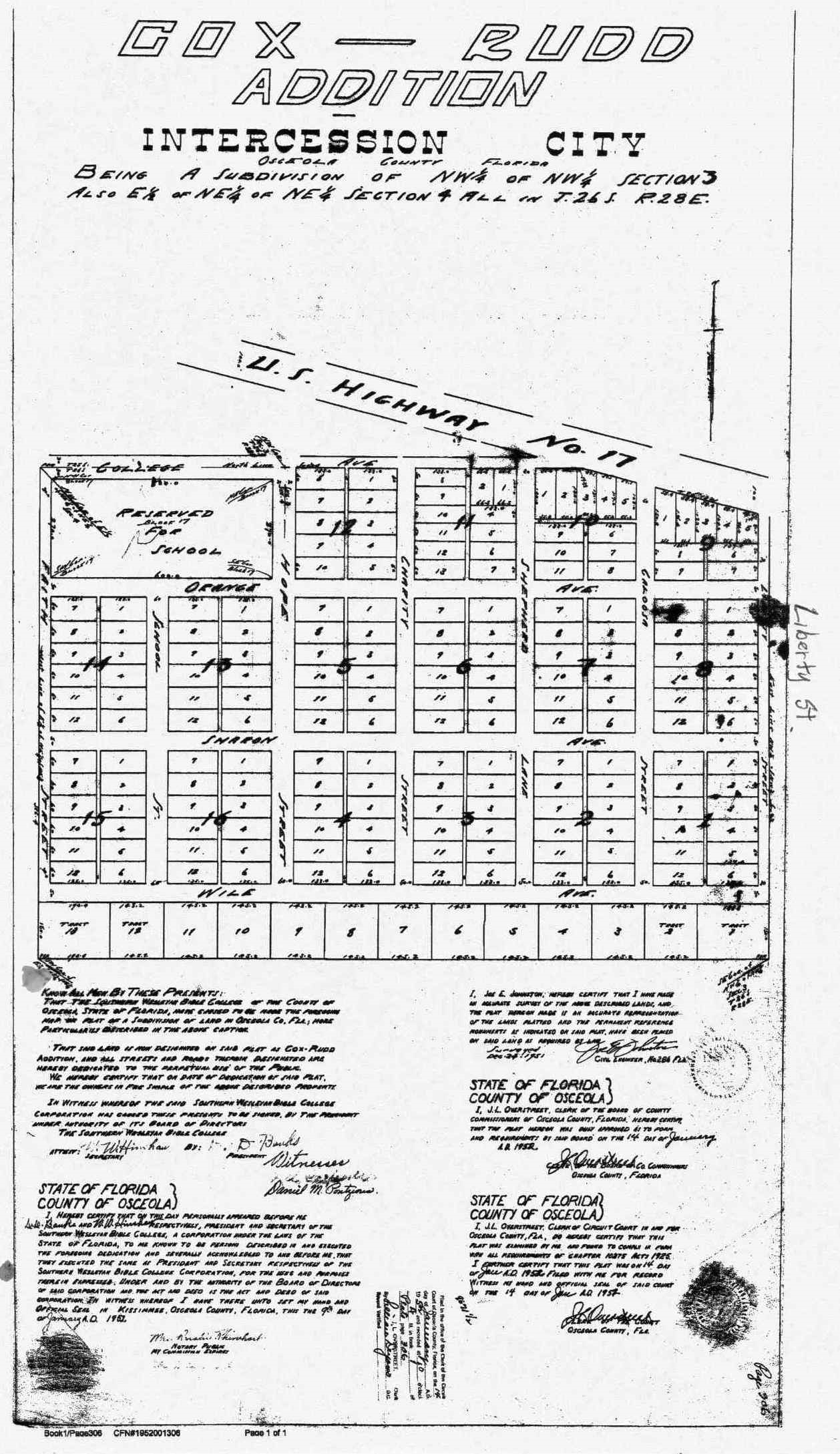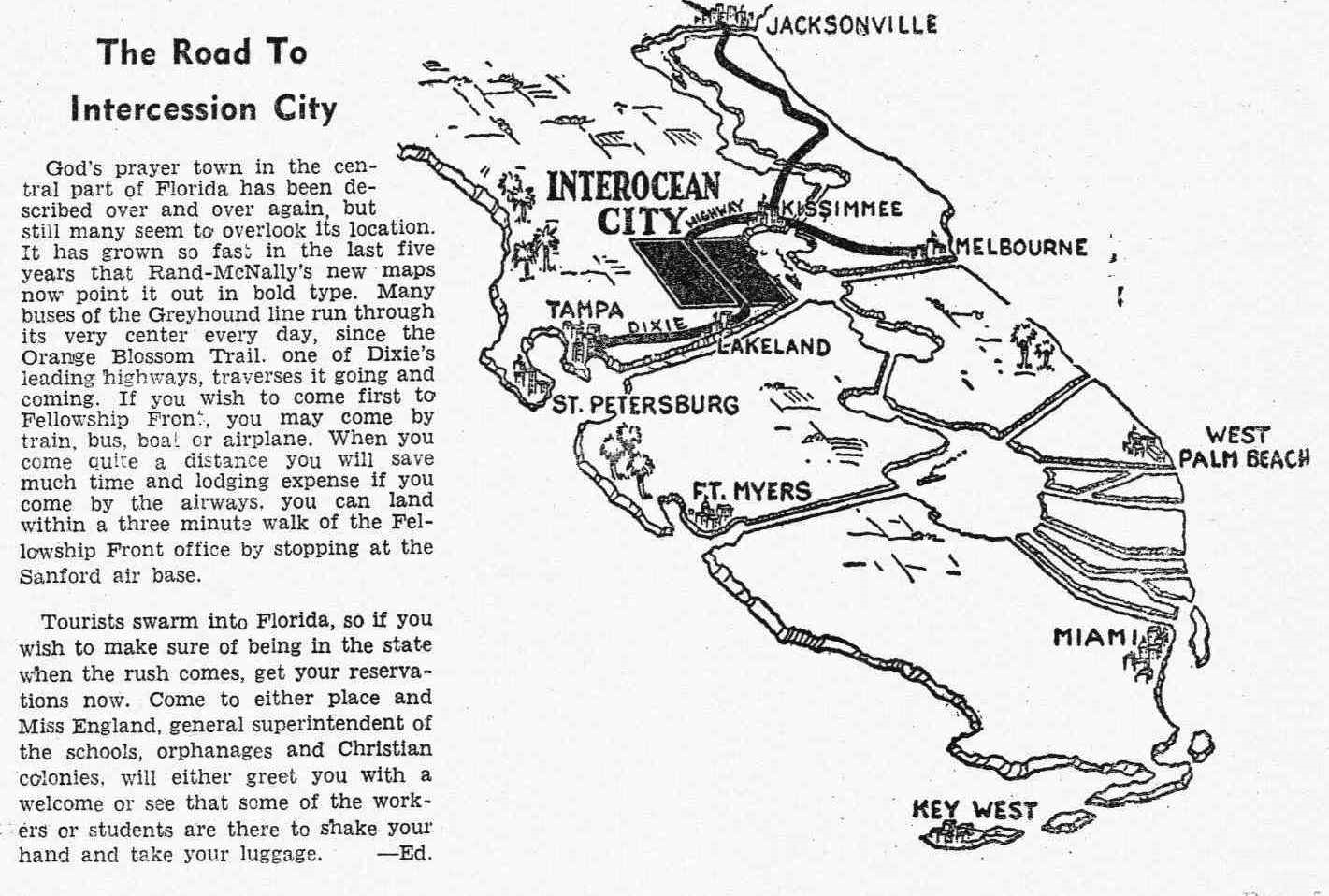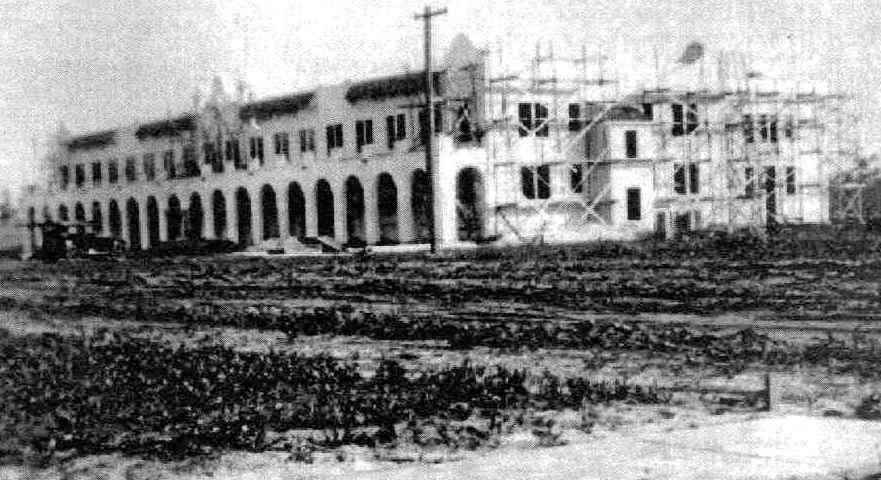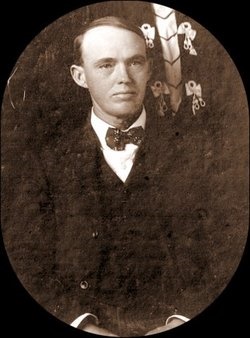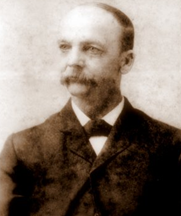 J. W. Wile
(John Wesley Wile)
(1866-1951)



Jacob E. Wile
(1839-1921)


Click the Find A Grave logos


.Methodist Research Institute,

Methodist

Hospital Nurses' Home, 1812 North Capitol Avenue, Ind, IN.

Jacob E. Wile Memorial Building

dedicated by his son, J.W. Wile, in 1921. Left Photo.
The Interocean City Hotel under construction in 1925, just before the impact of the Great Depression affected the U.S.A.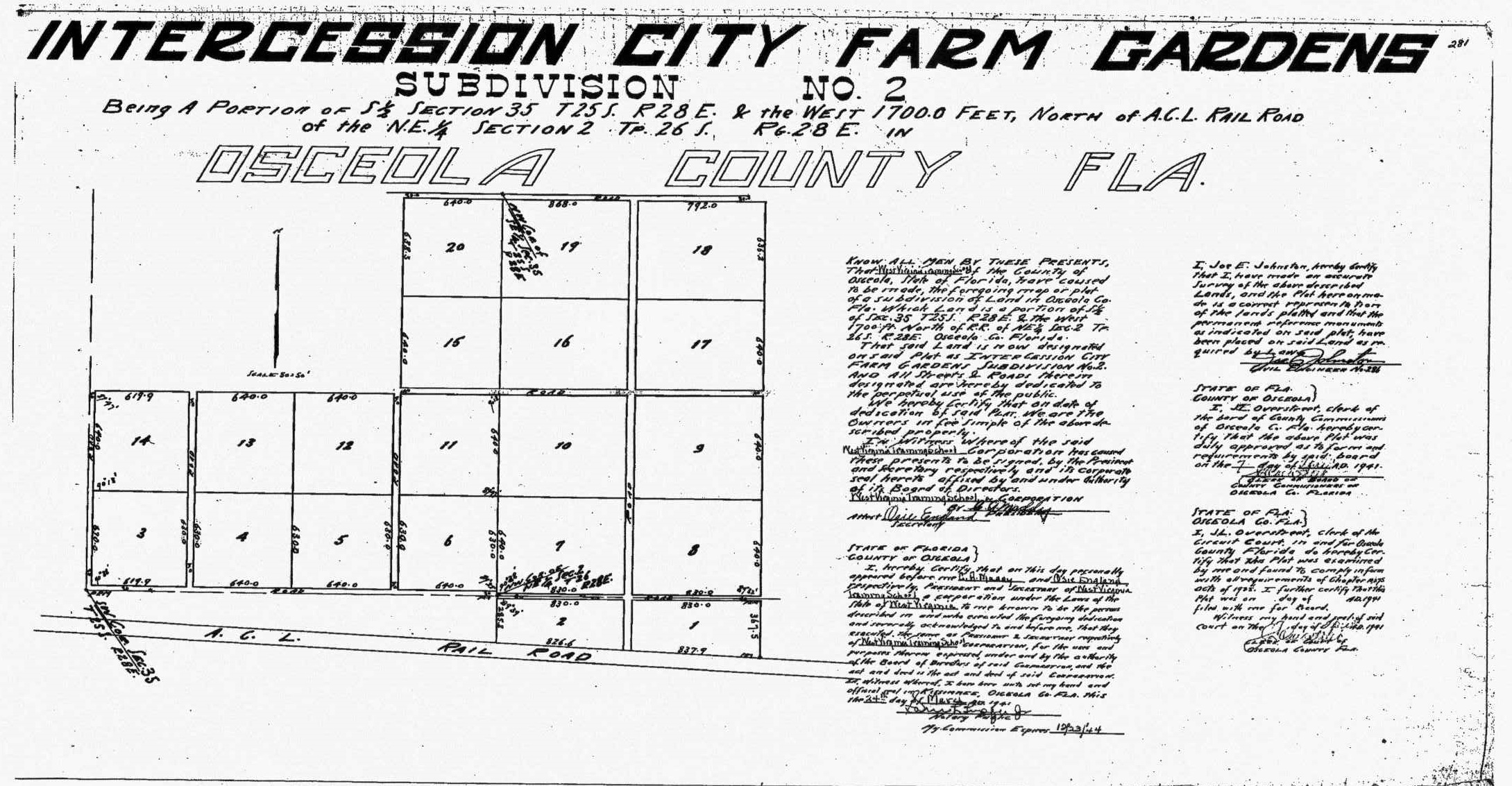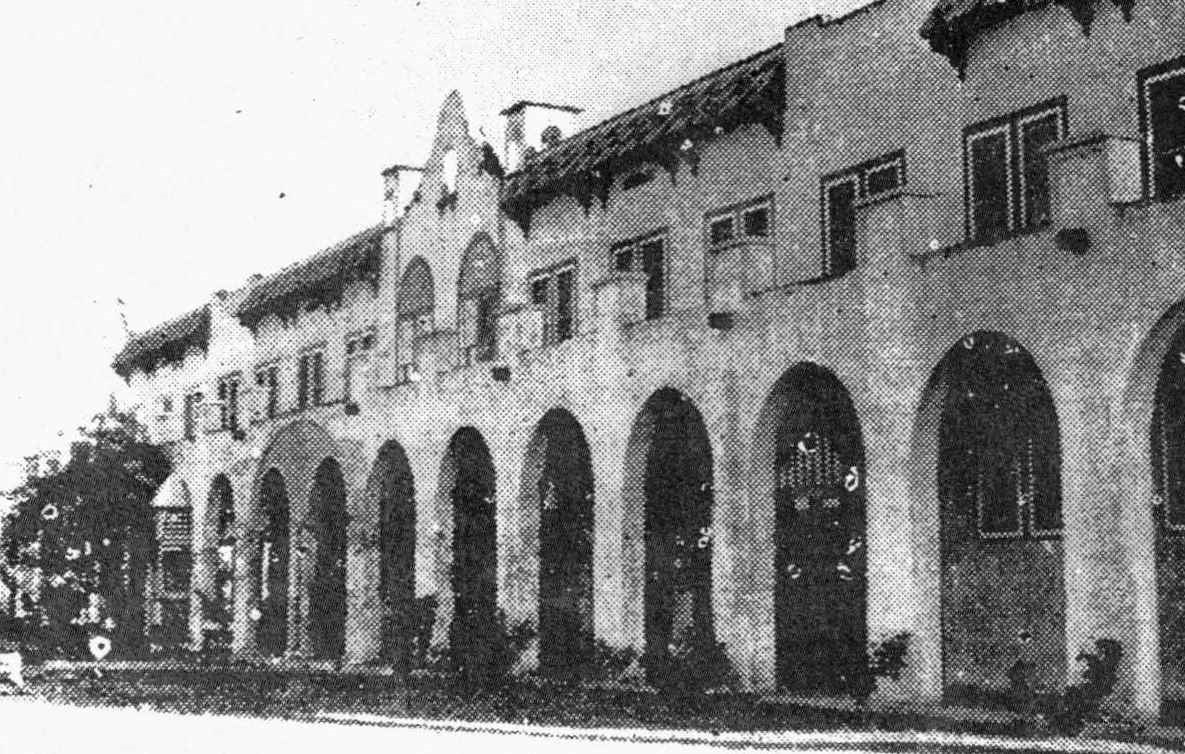 The 1925 semi-completed Inerocean City Hotel. probably before it was turned over to Miss Osie's ministry. Notice that the arch is not in the photo.
Mr. J.W. John Wesley Wile, former owner of the 5,000 acres, sold it to J.W. White and then repossessed the entire, bankrupt, Interocean City project, that became known as "
Florida's Biggest Ghost Town
" for 10 years, only to hand it into Miss Osie England's hands.Intercession City's Benefactor's, the Wile's, gave us a
CITY
of 5,000 acres for Christian Schools, a Library, Missions, Senior Citizen Care, the Church, etc.
Where is all this land that was given today? Some Believer's, believe and are praying that some of the "
God's Colony
" the "
City of Prayer
" land needs to be reclaimed by Intercession City Believers for another Bible School, Library, Chapel and other ministries. as it was in the beginning.
Mr. J. W. White, a northern financier, started building his dream city, Interocean City in 1923.
He had plans to connect the Florida Gulf Coast and Atlantic Ocean by waterways, to his Interocean City, resort community.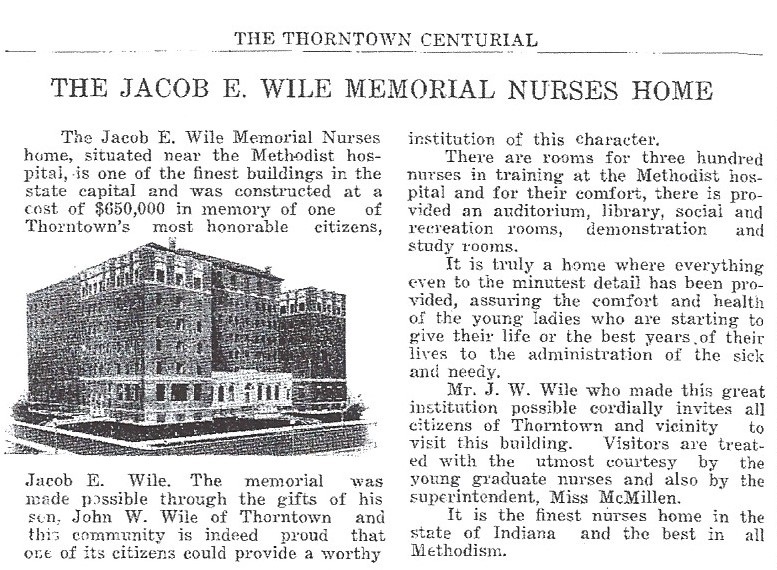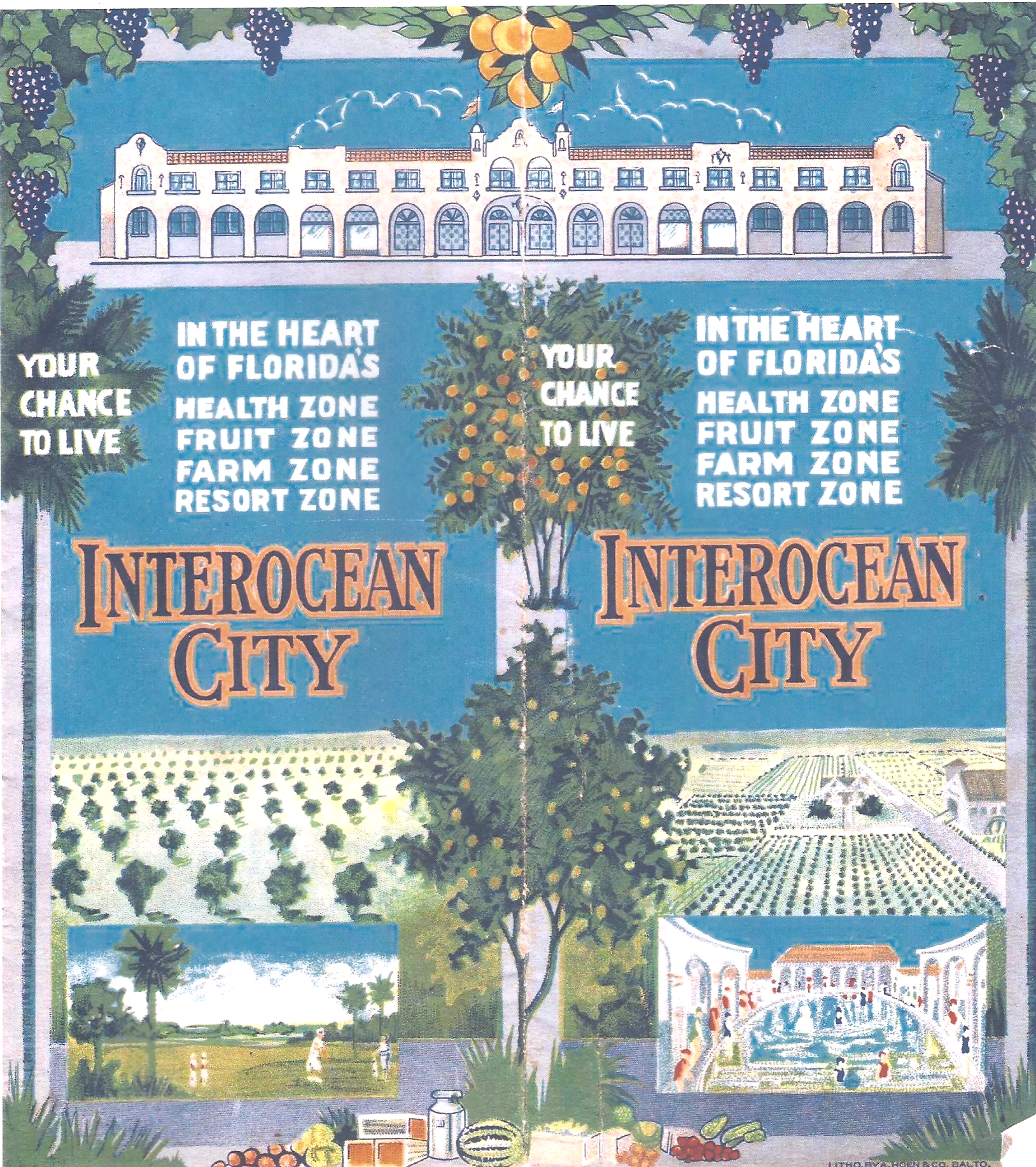 Click this page to see all pages of brochure.
The Decatur Daily Review (Decatur, Illinois)
12 Jul 1938, Tue • Page 10
The Indianapolis News (Indianapolis, Indiana) 28 May 1927, Sat • Page 29
Laura B. Sikes Wile
(1878-1954)

John Wesley Wile
(1866-1951)


Mr. and Mrs. John Wesley Wile




View of Interocean Cit from Old Tampa Highway looking down Tallahassee Blvd. towards the Hotel.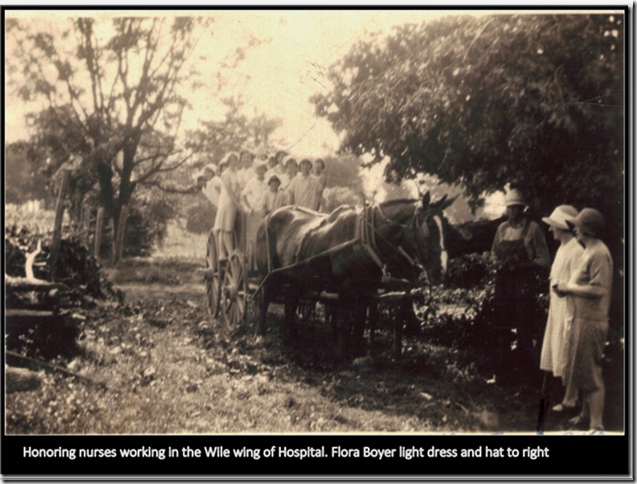 On the J. W., John Wesley Wile Farm, Indiana

J. W., John Wesley Wile
and the...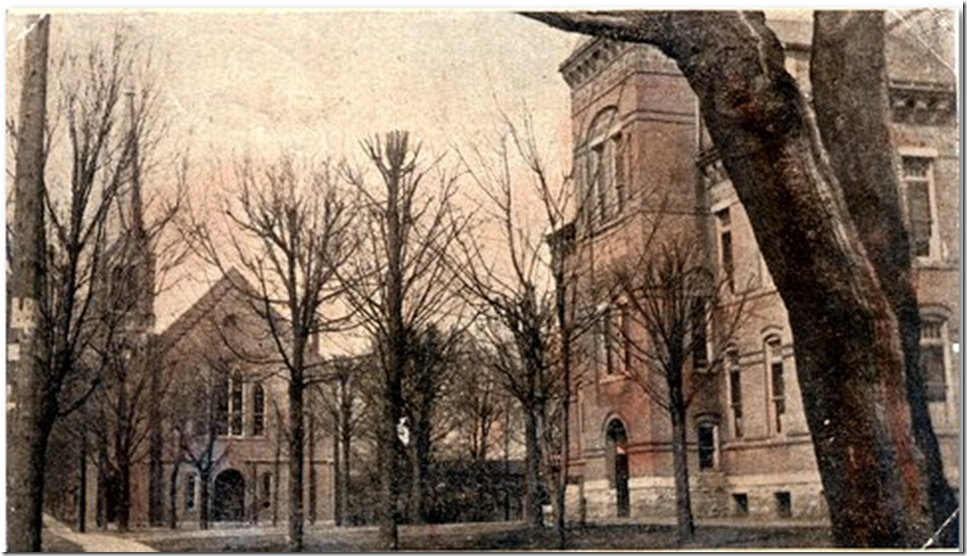 The Methodist Church that the J. W. Wile family attended in Thorntown, IN.
A sad fact is that the Methodist Church building is to be demolished. Posted 4/1/16.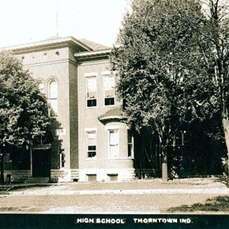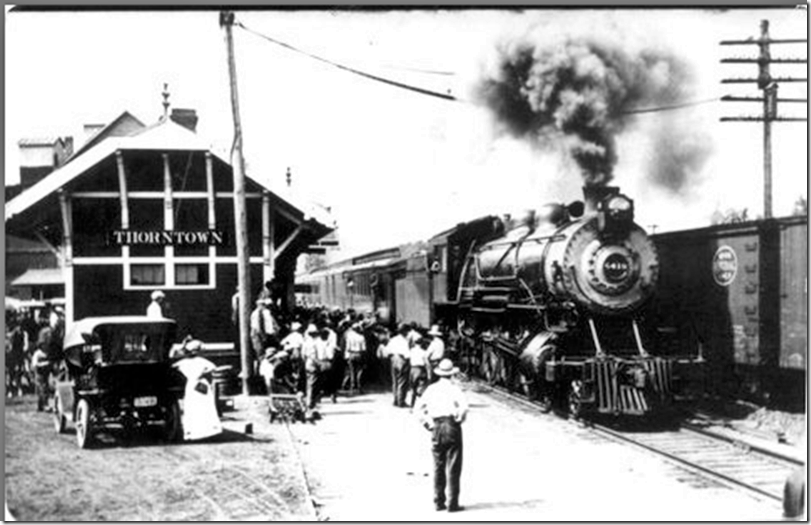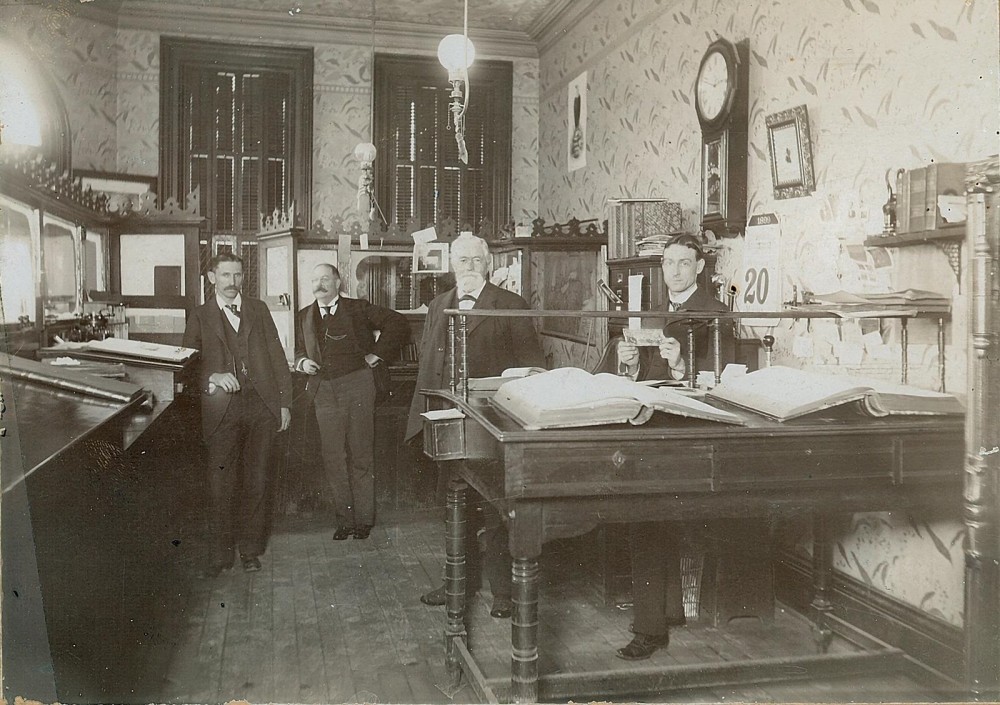 The High School that J. W. Wile attended in Throwntown, IN

Thorntown, IN. Train Station. The Wile Family would have rode on this train on their trek's to Central FL

Home National Bank, Main St. Thorntown. right

Inside another bank in Thorntown. left

2 Children standing in front of the Methodist Church, 1956.

J. W. Wile and his faily would have had to go over this bridge to cross the Sugar Creek and get out of town from this end of Thorntown, IN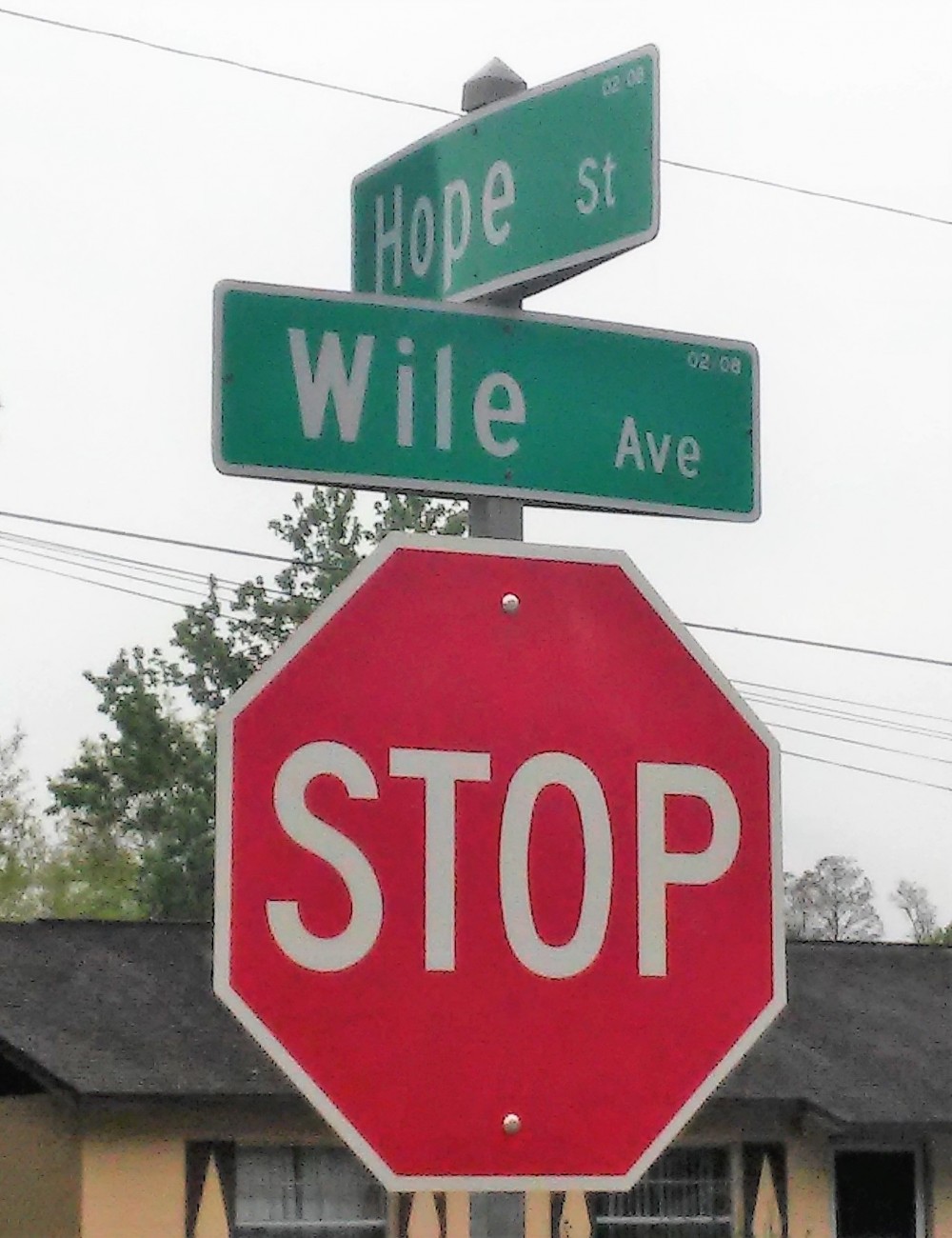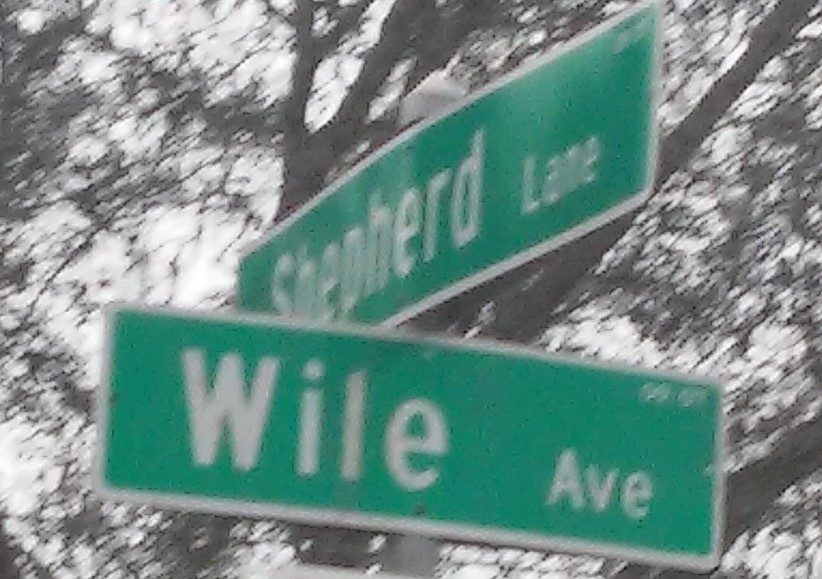 In honor of the generosity of Founder, J. W. Wile, we do have a Wile Ave. in Intercession City
According to the Cox--Rudd, Subdivision Map above, there has been a Wile Ave since 1952.
Mr. Wile died in 1951.
Also notice that the 2nd to the last street on the right is named Caloosa Street and the last one is Liberty Street. These 2 streets are not in existence today. Osceola County owns them and protects them from the public. Also,

Caloosa

(or Calusa) is the name of an Indian Tribe in Southwest Florida.Learn more here: ​https://fcit.usf.edu/florida/lessons/calusa/calusa1.htm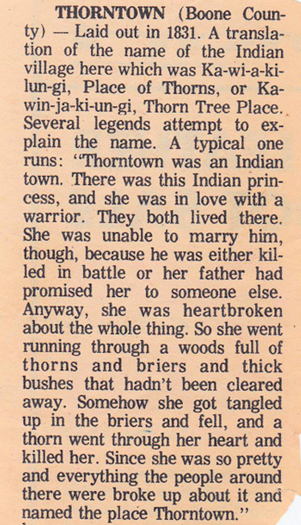 Legend of THORNTOWN'S name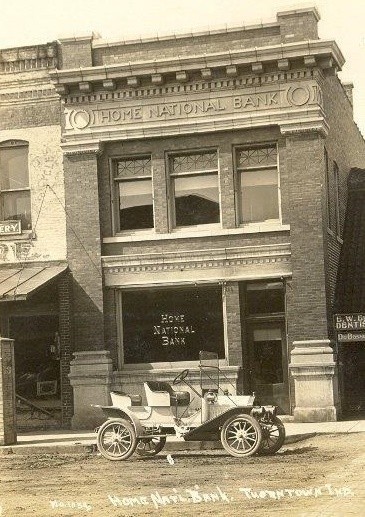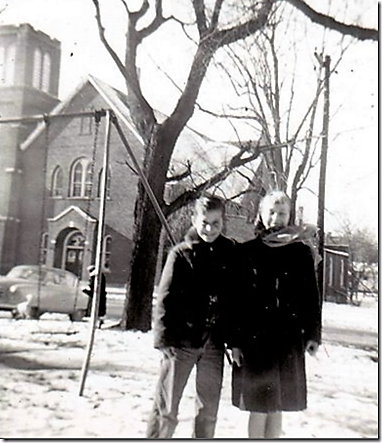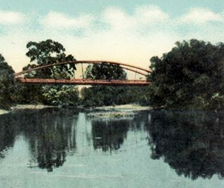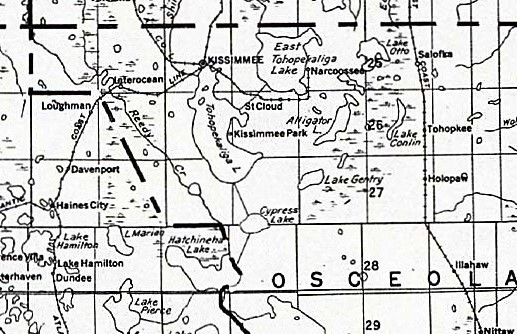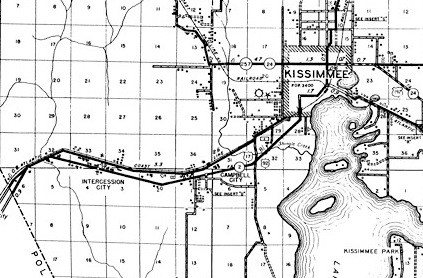 This is the 1936 Map of Osceola County showing Miss Osie England's 5,000 acre

INTERCESSION CITY

.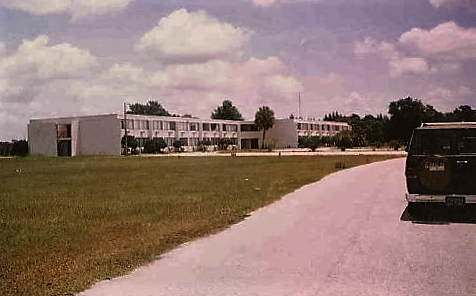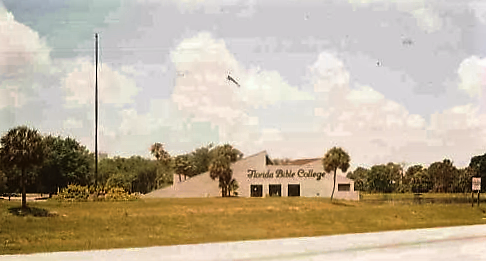 The Florida Bible College main building, on the corner of OBT & Poinciana Blvd.
​It was on the property that is across the street from Home Depot. Closed in 1996.
Florida Bible College Dorms. After closing in 1996, the Fire Department was given permission to use the buildings as practice burns. Today it's an empty lot.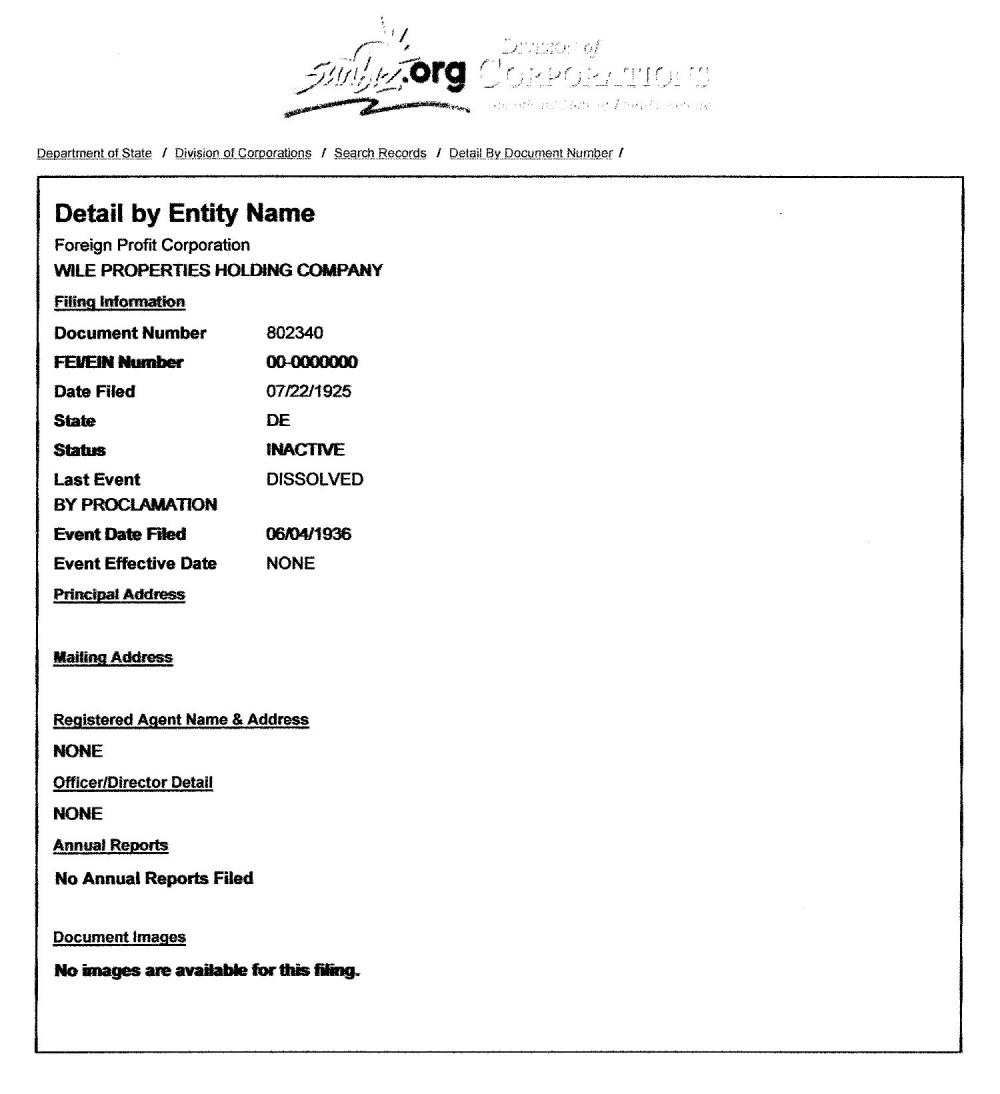 This State of Florida listing for Corporations shows J. W. Wile formed the

WILE PROPERTIES HOLDING COMPANY

on 7/22/1925. J. W. White, formed the

FLORIDA TROPICS DEVELOPMENT COMPANY OF FLORIDA

ON 5/25/1926 and filed for Bankruptcy shortly after, when it was obvious that the country was now in a Depression. J.W. Wile reacquired the 5,000 acres under his corporation. He sold the entire 5,000 acres with buildings to Osie England's,

HOUSEHOLD OF FAITH

on or about 1/6/1936 with $0 down payment. He then dissolved his corporation on 6/4/1936.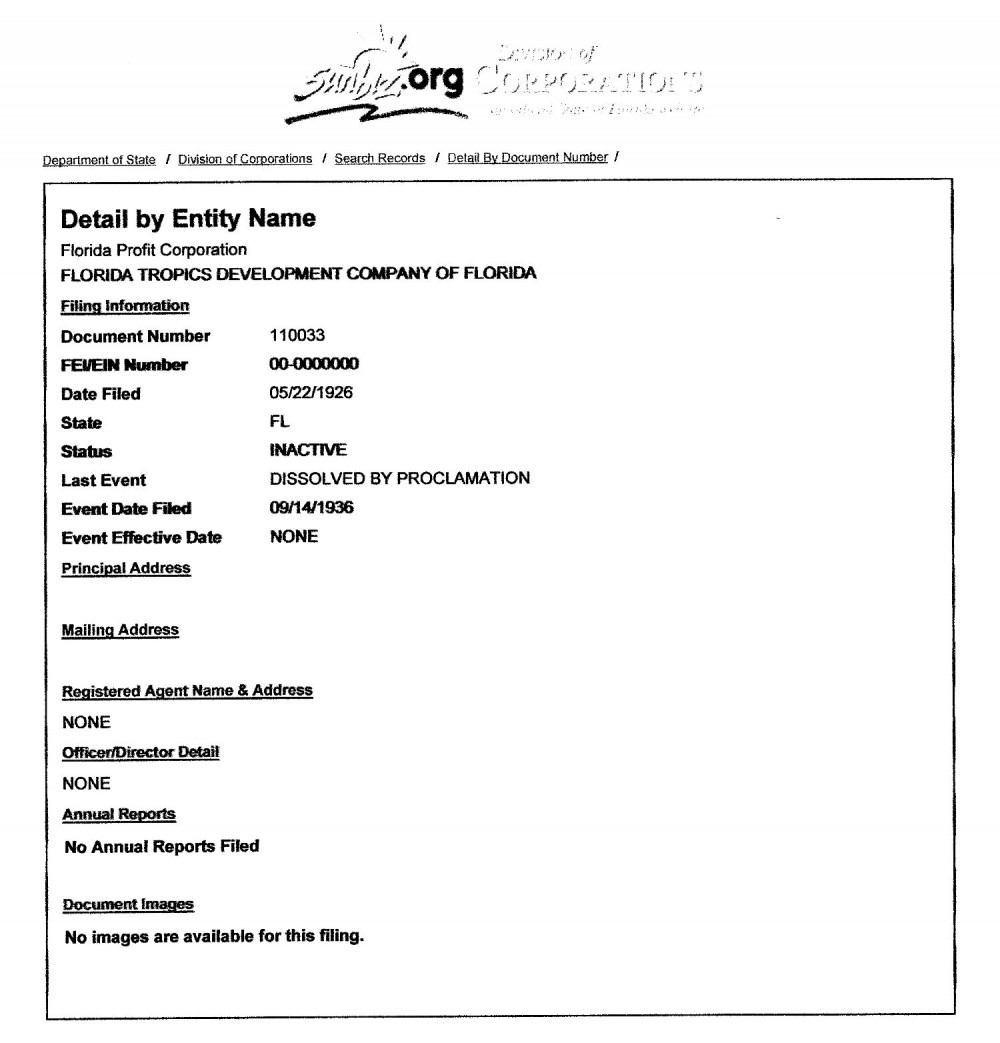 J.W., John Wesley White's Obituary is in the Indianapolis Star on

October 14, 1951

, page 21​.
His grandmother (father's mother's name) was

Esther Eisenberg Wile

.​​She was of

Jewish

ancestry from Germany.
http://fcit.usf.edu/florida/maps/pages/2800/f2880/f2880.htm
Title: Campbell City
Projection: Mercator,
Source Bounding Coordinates:
W: E: N: S:

Description: This is a detailed map of the city Campbell City in Osceola County, Florida. Section Township Range (STR) is shown. This map shows state roads, US highways, railroads, businesses, hotels, a school, farm units and dwellings other than farms. Key to Florida Highway maps.
Place Names: Osceola, Campbell City, Intercession City
ISO Topic Categories: boundaries, transportation, location, inlandWaters
Keywords: Campbell City, physical, political, transportation, physical features, major political subdivisions, local jurisdictions, roads, railroads, boundaries, transportation, location, inlandWaters, Mercator, 1936
​
​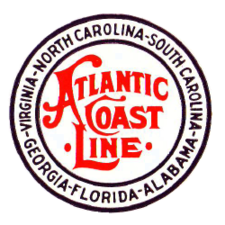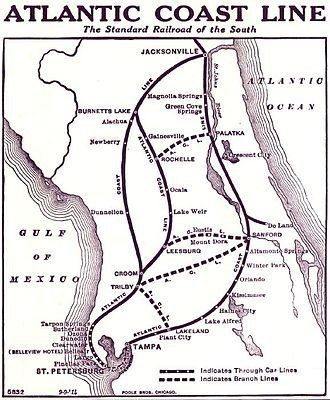 1914 map of the lines through Florida


= The 2 arrows indicate the railroad stations in Intercession City and Campbell City.