Email us at:
danluehrs@gmail.com

For the LORD thy God is a consuming fire, even a jealous God. Deut. 4:24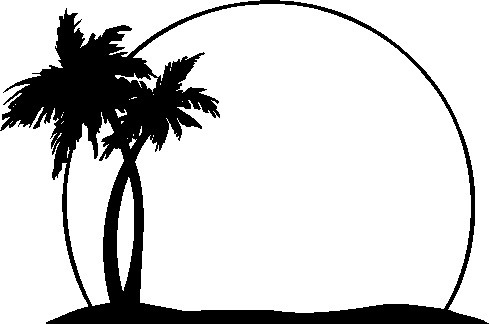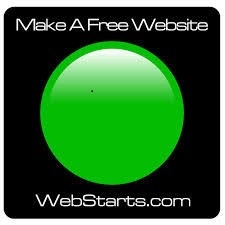 This
Website is in honor of the late Ted Lavigne who built this site. You will be missed!

Web editor: ​

Dan Luehrs


PO Box 341
Intercession City, FL 33848​​


863.370.7129

​

​​
​​​
We are currently looking for land to build the new building that will be home to the

Osie England Heritage Center

in Intercession City. The new building will be a replica of the former Administration Building that was built on England Blvd, now Tallahassee Blvd. Downstairs, the new

Prayer Chapel

and

Library

will be where they were located in the old building. Upstairs (with an added elevator) will house the

Christian History Center

, which will contain exhibits of the history of Intercession City, the great Moves of God in the earth--the Great Awakenings, Revivals, as well as God's Great Generals (men, women, youth and children) that obeyed the Lord and were used mightily, in the Bible and History since then. We are searching for property in Intercession City to build the new Osie England Heritage Center.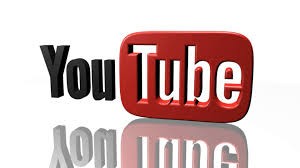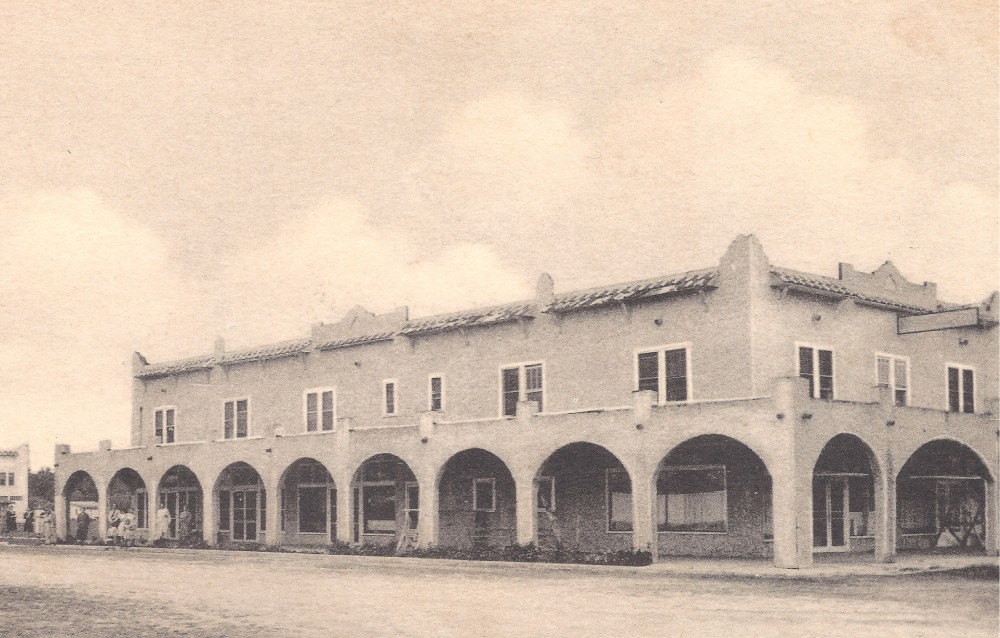 .In the Intercession City Thursday Night Prayer Meeting, on 2/4/2016, the word of the LORD came unto me saying...

IF YOU BUILD IT, THEY WILL COME!

Then HE said, THIS PLACE SHALL BE CALLED THE CITY OF DREAMS.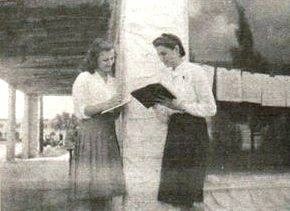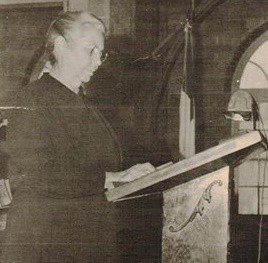 The
CHAPEL
in the Administration Building was always being used for PRAYER MEETINGS.
An ICBC Alumni told me, "that altar rail (in the CHAPEL) was stained with the tears of many."
A
nother CHAPEL in the main Hotel. Students used this Chapel for a play in the1950s.
PRAYER CABINS, #1 & #2, on the side of the Main Hotel (England Hall). The girls in PRAYER CABIN #2, used little pillows to kneel on. Geneva Kidwell and her husband started the PRAYER CABINS.
The Music Emporium is where ICBC students learned how to play instruments. It was also used by students for prayer.
Grammar School Students in the
Intercession City Library, early 1950s.

ICBC Students reading and studying in the Intercession City Library, mid 1940s.
Student on rt in front of the Intercession City
Library is Naomi D. Daugherty.

Bishop Osie England, Morrison Memorial Church, located on England Blvd. Miss England in pulpit 1946.
.
Our 1st ICBC Library Book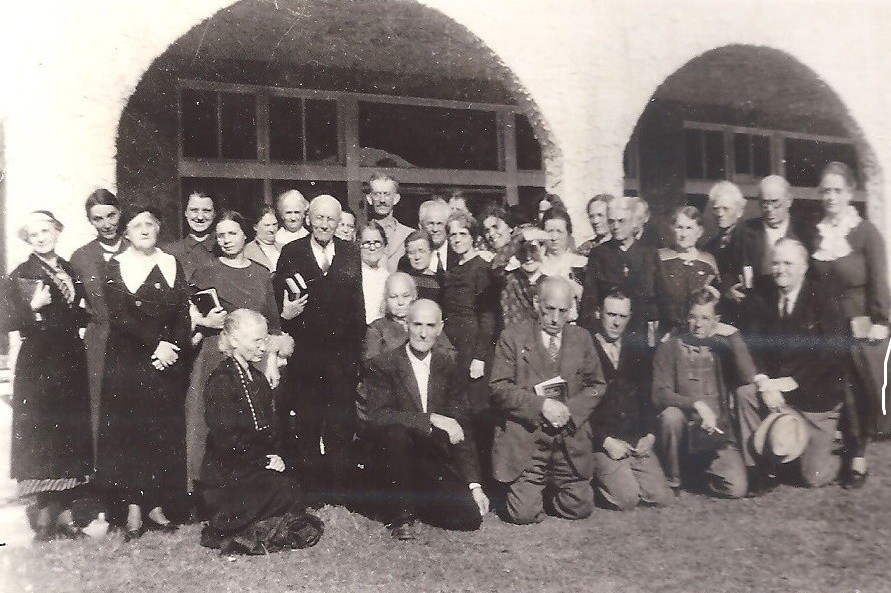 They prayed on England Blvd., on their knees, in front of the CHAPEL, which was in the Administration Building.
Fri. & Sat. nights, the witness teams had "RING PRAYER MEETINGS" in the parking lot before they left for the street meetings in downtown Kissimmee and St. Cloud.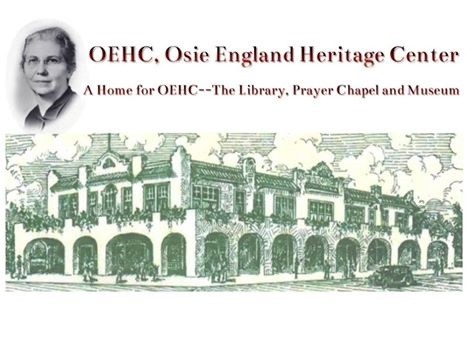 Newspaper Articles About Intercession City

RADIO SONG BOOK OF "The Defenders of the Faith" Circa 1946?




A WORD ABOUT INTERCESSION CITY BIBLE COLLEGE



Intercession City, home of the Intercession City Bible College, is located seven miles south of Kissimmeee, Fla., on Highway `7 and 92. A town of beauty and peace. A Christian town, where there is no need of police or jails; a town where everyone is neighborly; a town of brotherly love, Intercession City,

THE GOLDEN RULE TOWN

(Mt. 7:12)

.



HISTORY

--Intercession City was formerly Inter Ocean City. Nine years ago, Miss Osie England and Mr. C. A. Maddy, her co-laborer of the W. Va. Training School were looking for a place to establish another orphanage. They came to Intercession City and by the help of the Lord purchased the whole town. The name was changed, and thru years of prayer and faithful labor, have made it one of the most beautiful and peaceful towns in the United States.

COLLEGE ESTABLISHED--5 years after the purchase of the town, the Intercession City Bible College was established. Today, it stands as a monument to prayer and faithful labor. Many young men and women have gone out from Intercession City Bible College fitted for their life's work, with a Christian education.

PUBLISHING HOUSE--Intercession City Publishing House for the W. Va. Training School Publishing House, is one of the largest and most complete of any Gospel Publishing House. Each month, the great 16-page Gospel Magazine, "The Defender of the Faith", goes forth to over 32,000 persons in the United States and many foreign countries.

INSTRUCTORS OF I. C. B. C.--All teachers and professors of the Intercession City Bible college are spirit-filled men and women with a deep knowledge of the Word of God. The Bible is the Paramount study at I. C. B. C.

TUITION COSTS--Tuition fees at Intercession City Bible College include dormitory and meals and are very reasonable: Write at once for particulars, to Intercession City Bible College, Intercession City, Fla.

RESIDENCES--If you would like to live in Intercession City,

THE GOLDEN RULE TOWN (Mt. 7:12)

, write at once to Mr. C. A. Maddy or Mr. C. A. Rice. There are still a few home sites available at moderate cost.



ORPHANAGES:

Over 20 years ago, Miss Osie England, caught the vision of homeless children and founded the first orphanage at Point Pleasant, W. Va. Thru the years of prayer and faith, she has seen it grow to the great Home for Underpriveleged Children, it now is, the later, she established another orphanage at Beulah Heights, Ky.



FINANCES

--This great work is financed entirely by free will gifts. If you are interested in helping care for
​hundreds of orphaned children in providing a Christian education for worthy young men and women, send
​you gifts to Intercession City Bible College, Intercession City, Fla.

Arcade Theater in Kissimmee. Original home of

WRWB-AM 1220

(photo taken in 1956)
WRWB-AM 1220, Kissimmee


This is probably the radio station that the Intercession City group did a live radio program each week, starting in 1946. Nancy Turner was kind enough to send along info on her dad and mom. "...My dad,

Buddy Turner, had a gospel music band, The Gospel Rangers,

he played with many in Kissimmee including Curtis Andrews at Ready Records in Kissimmee.
"...This is the old studios at WRWB on Lake Toho in Kissimmee. My dad "Buddy Turner" had a radio program on the station when it was there and also when the studios were downtown Kissimmee. It was either above Golds Dept Store or above Tress Book
​Store." In this photo: l to R: Buddy Turner, Evangeline, Ruth Turner and
​an unknown sailor.

Allen's first job in radio, age 15.
I RECEIVED SOME INFORMATION ON THE 78s AND RADIO PROGRAMS. THEY EVANGELIZED, BY RADIO, IN KISSIMMEE/ST. CLOUD, AND ALL THE WAY TO MEXICO ON XEG, 1050 AM, IN MONTEREY. XEG-AM is a Class A radio station on clear-channel frequency 1050 kHz in the state of Nuevo León, Mexico. XEG received its concession on February 21, 1944. It is licensed for Guadalupe, Nuevo León and brands itself as serving Monterrey. Known for its border blaster status in the 1950s, it now uses the name La Ranchera de Monterrey and broadcasts ranchera music. Radio XEG reaches about to Brownsville, TX to Laredo.

Historic Properties and Historic Buildings still standing in Intercession City. Some buildings need to be rebuilt on their previous historic locations.
​​​1.
The Interocean City/Intercession City Hotel, renamed England Hall
. Reclaiming the land that the original Hotel was built on in the 1920s. Another Hotel needs to be rebuilt on that same spot, corner of England Way (now Tallahassee Blvd.) and OBT (Orange Blossom Trail).
2.
​​The Interocean City/Intercession City Administration Building
. This building was one of the original buildings that housed the Library, Chapel and even the girl's dorm upstairs. Today, Osceola County owns this land and rents to the Post Office and has a fenced in basket ball court. The Post Office and basket ball court can be moved anywhere in I.C. This land needs to be condemned and a replica of the old Administration Building needs to be rebuilt on that same spot with a NEW Library, Museum and Chapel.
3.
The Music Emporium and Prayer Chapel.
This historic building was 1/2 of the Campbell Station Railroad Depot. When the Rail Road line cancelled the station in Campbell City Station, they moved ​​it to Kissimmee. Mr. Maddy bought the building, cut it in half and moved one half 3 lots down from the Administration Building on Old Tampa Hwy. The County Commissioners voted to demolish this historic building down in 2015--it is now an empty lot.
4.
School Class Room
. ​​The other half of the Campbell Station was moved to 5550 Old Tampa Hwy, where it became a class room and is still standing. It is now used as a storage shed.
5.
Miss Osie England's home
on England Way (now Tallahassee Blvd). Her home is located across the street from the church.
6.
Senior Retirement Home
. Corner of England Way (now Tallahassee Blvd) and OBT​​. This building is still standing and needs to be reclaimed for senior Citizens.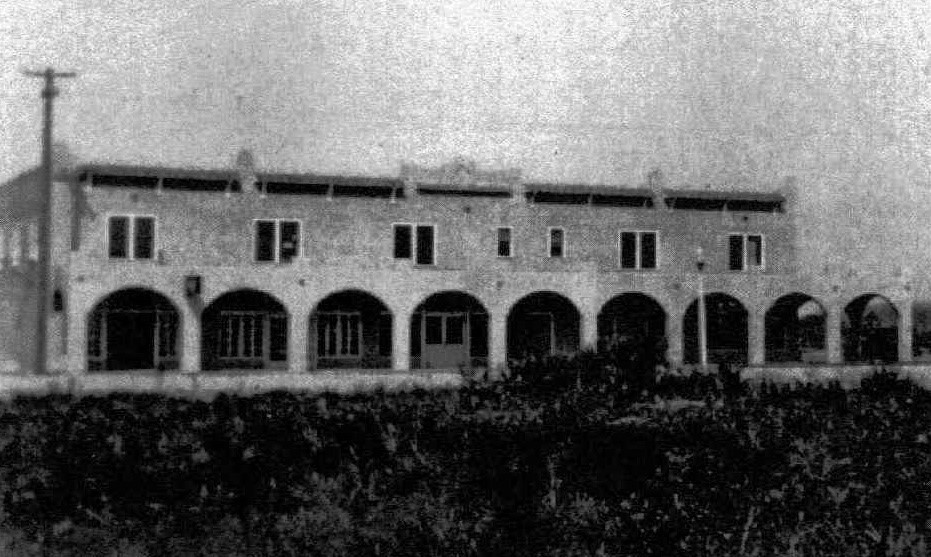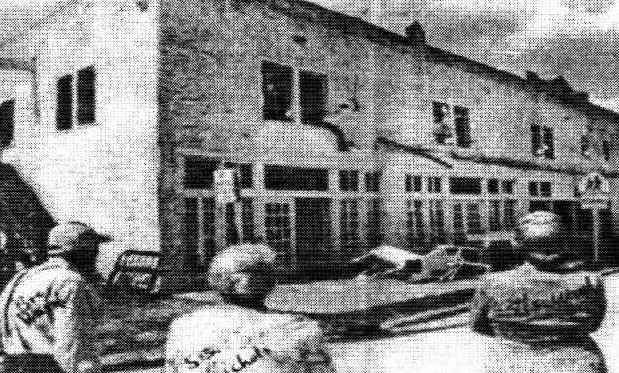 Interocean City Hotel under construction, 1920s.
Intercession City Biblical College & Hotel (England Hall), 1930s.
Interocean City/Intercession City Administration Building
There was a small fire in the Administration Building and the building was demolished in 1986. The contents of the library (THE BOOKS) were thrown in the dump with some resident's salvaging some of the books and I have one of these books
Osie England's home at 1547 England Way, Intercession City, FL, across the street from LHOP/Morrison Chapel/Wesleyan Community Church on England Way, now Tallahassee Blvd.

Miss Osie's former home today on Tallahassee Blvd. Her home needs to be registered as a historical landmark in Historic Intercession City.
Campbell RR Station closed down and Mr. Maddy bought the building and cut it in halves and then transported them to Intercession City as class rooms.
This is one of the halves that was moved from Campbell Station. It was moved to 5550 Old Tampa Hwy and was used as a grammar school class room.
This is the other half of the Campbell Station and was located behind the Administration Building. It was used as the Music Emporium and a Prayer Chapel.
Osceola County renamed England Blvd. It is today named Tallahassee Blvd

​​The white building in this photo is still standing in the same place. It was the first hotel in Interocean City and some of the construction workers stayer here. Later, it became the first elderly home in Intercession City.
It is still hard to believe that Osceola County Commissioners ordered that this
​historic building
​b​e demolished​
in 2015.​​
This Historical Landmark was torn down per Osceola County Comssioners order
This Historical Landmark was torn down per Osceola County Comssioners order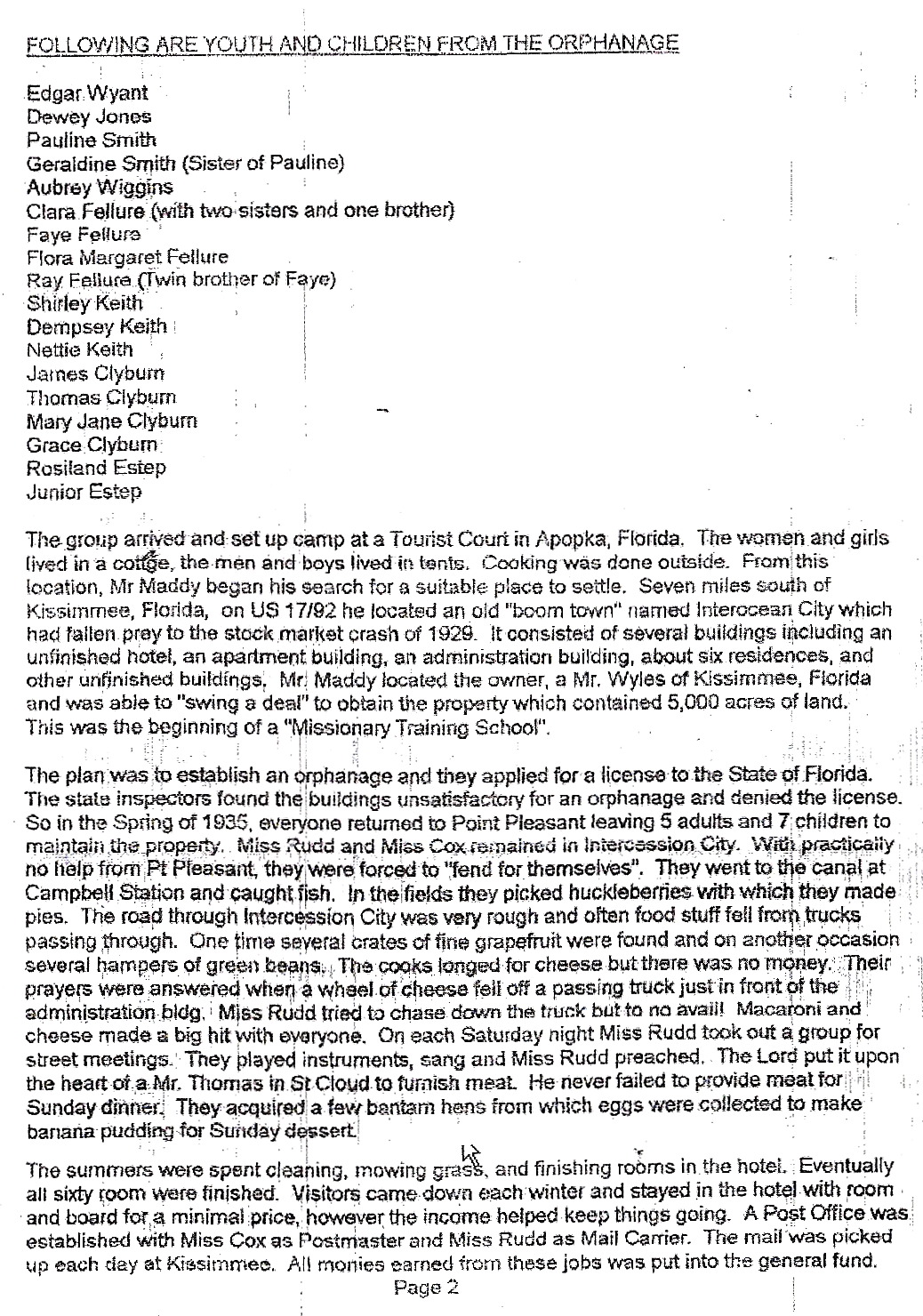 THE STORY BEGINS...Miss Osie moves her "large family" from West Virginia to Florida. By Ardon Smith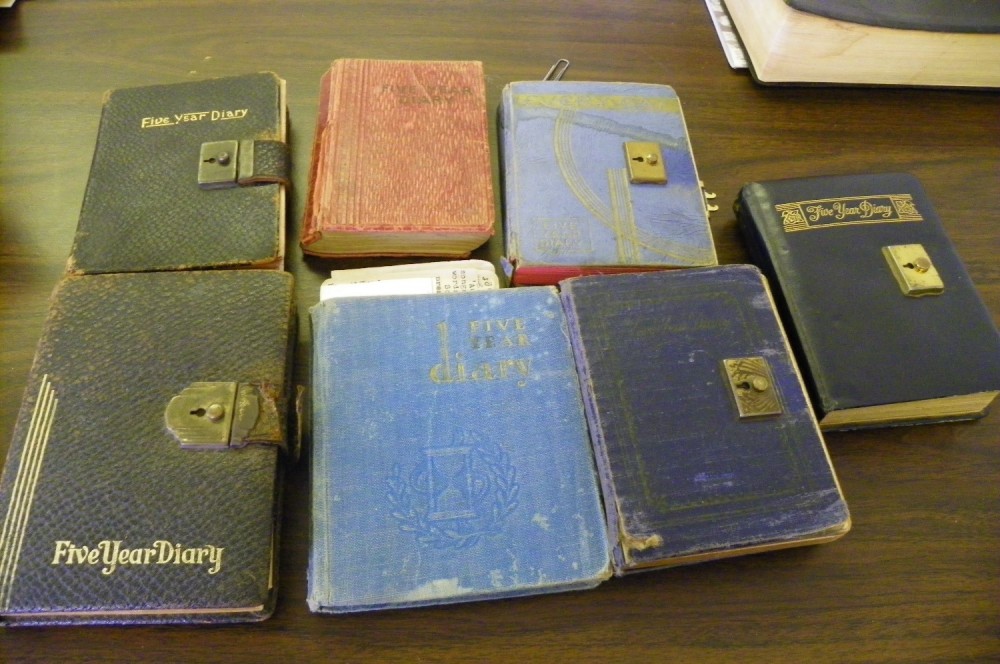 Photo of Miss Osie England's 5-YEAR DIARIES that are under the care of a dear older sister in West Virigina. There is also a complete set of Mr.Maddy's, Defender of the Faith magazines in the same place in W.V. We are praying that these diaries and magazines will one day be a part of the collections in the Museum in Intercession City--will you pray with us about this?
Sanford Naval Air Station commissioned November 3, 1942
Decommissioned in 1946.

Osie England leased the Sanford Naval Air Station in 1947​ with a 99 year lease.

The Naval Air Station covers 3,000 acres

and has four runways: She moved the Bible School and 100-Day Revival Meetings (3 services a day) from Intercession City to Sanford.
​​
​Recommissioned as Naval Auxiliary Air Station Sanford in 1950, which means that Miss Osie's 99 year lease was cancelled.

The government broke the lease with Osie England​​ and recommissioned the Naval Air Station in 1950. They moved the ministry to the Ormond Beach Hotel when
C.A. Maddy

purchased the hotel in 1951. The operated the ministry at the hotel till 1955 when it was sold at auction.
​​
​​
​​​​​​​​​​​
​​​
​​​​​​​Naval Air Station Sanford was
commissioned as an active naval installation on 3 November 1942
and was initially assigned the airport codes
NRJ
and
KNRJ
. The base initially concentrated on advanced land-based patrol plane training. Kansans. Peak wartime complement during 1943–1945 reached approximately 360 officers and 1400 enlisted men, both Navy and Marine Corps, with an additional complement of Naval Reserve officer and enlisted WAVES (
Women Accepted for Volunteer Emergency Service
) who served in air traffic control, meteorological services, administrative support, and aircraft maintenance.
[1]
In 1943, training at NAS Sanford shifted to carrier-based fighter aircraft. The air station also held oversight of an auxiliary airfield known as Outlying Field Osceola (OLF Osceola) approximately 6 nautical miles (11 km) east-southeast of NAS Sanford during same time period.
Decommissioned in 1946
and placed in a caretaker status, the base was
recommissioned as Naval Auxiliary Air Station Sanford (NAAS Sanford) in 1950
in response to both the Korean War and the Cold War. Subsequently redesignated as a full
naval air station
and renamed
NAS Sanford. https://en.wikipedia.org/wiki/Naval_Air_Station_Sanford
​
This is the story of the Grand Hotel Ormond..The 75 room hotel was the entrepreneurial dream of a Mr. John Anderson and a Mr. Joseph Price. The Hotel Ormond was built in 1887 and opened its doors January 1, 1888, in a mostly uninhabited area of Volusia County, Florida.

Some would say that the tale should begin there. However, in order to understand completely its importance, we must take a step back in time to discover local history and those people, places and events that made the Hotel possible...
Osie England left Intercession City in 1947, not because she wanted to but because she refused to compromise and submit to the pressure and ultimatums that some were putting on her. She left with Mr. Maddy, some of her staff and teachers and about half of the Bible School students and some residents. They re-located in Sanford on the Naval Air Station with a 99 year lease. She started the 100-Day Revival Meetings (3 services a day) and the Bible School. The Korean War and Cold War began in 1950 and the U.S. government re-commissioned the base, cancelling Miss Osie's lease. They moved everything to the Ormond Beach Hotel that Mr. Maddy had bought in 1951 for the ministry until he died from pneumonia in 1953, when the enemy hit them again. The hotel was sold in a bankruptcy auction in 1955.
​​
THIS POST CARD IS ABOUT THE 100-DAY REVIVAL MEETINGS--3 SERVICES A DAY AT THE NAVAL AIRSTATION THAT THEY WERE LEASING.
​​​Here is a post card of Fellowship Front dated 3/1/49. On the back it says that they are having 3 services a day and they are enjoying them. Here's what it says:
Dear Frannie & Charlie, 3-1-49
We are staying here at this Christian place called Fellowship Front, for a week, met some relatives of Weavers who are also here, have service's morning noon & night. Charlie says too much Religion. I enjoy, if all goes well, we will stop to see you on our way home about the last week in March,
​Love to both, Rose & Charlie
​​​
​​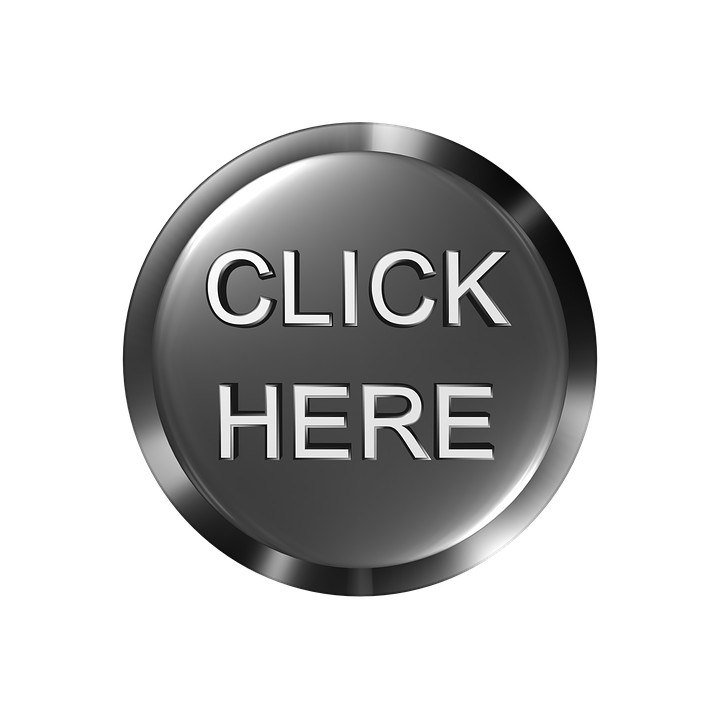 Two students. in front of the "CHAPEL" on England Way. Helen Martin with male student.
Checklist of places and buildings needing to be rebuilt in Intercession City for Residents and Guests.

[ ] 1. Hotel and Banquet Hall. For Bible School Students and guests/visitors to the 100-Day Revival Meetings and other functions.

[ ] 2. Administration Building. OEHC Osie England Heritage Center. Library, Museum & Prayer Chapel

[ ] 3. Campground for visitors. For RVs, Campers & Tents.

[ ] 4. Prayer Cabins. There were at least 2 that were beside the Hotel.

[ ] 5. Gazebo. Another Gazebo next to LHOP for prayer & fellowship w/ fan, light & drinking fountain.

[ ] 6. Music Emporium. Another building for the teaching of instruments--piano, guitar, drums, etc.

[ ] 7. Class Rooms. For children, youth, young men & women, middle age and senior men &women.

[ ] 8. Senior Housing and Care. Seniors lived in the house across the street from Hotel and in the Hotel.

[ ] 9. Printing Facility. Mr. Maddy owned a Printing Press that was housed in one of the Twin Hotels.

[ ] 10. Bakery. There was a Bakery in the building across the street (side) of LHOP.

[ ] 11. Ice Cream Shop. There were 3 different Ice Cream Shoppes at different locations & different times 1. Ice Cream Shop inside of the library. 2. Small Ice Cream Stand. 3. Ice Cream Stand on OBT.

[ ] 12. Sandwich Shop. There was a restaurant on OBT and a Sandwich Shop for the guests of the 100-Day Revival Meetings located in the building across the street (side) of LHOP. I would love for it to be a Subway Shop.

[ ] 13. Coffee Shop. There was a restaurant on OBT that served coffee. I would love for it to be a combination Dunkin Donuts and Breakfast/Lunch Restaurant. (Woodsby's Countryside Cafe will not be able to serve everyone as the Outpouring/Revival/Awakening heats up).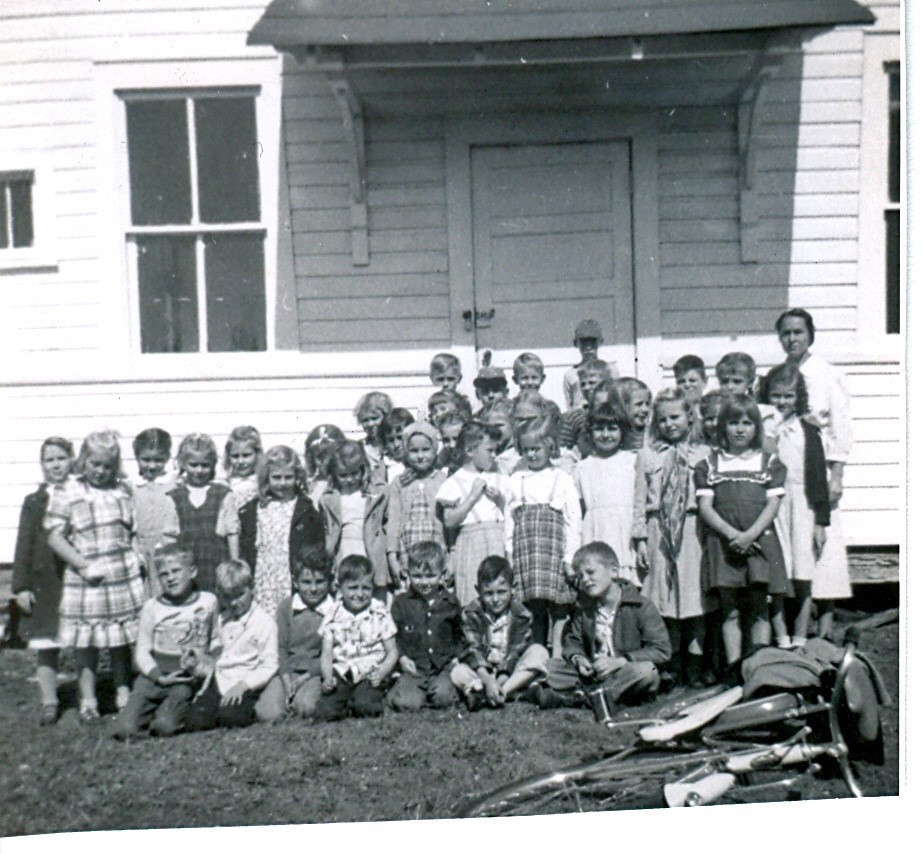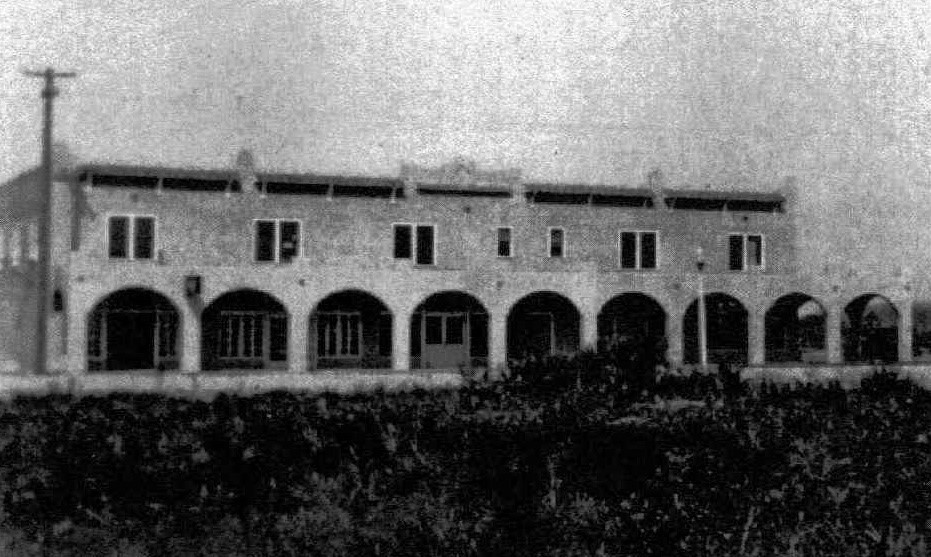 Double click here to edit this text.
The Naval Air Station--Sanford is today the Orlando Sanford International Airport. .

J.W. Wile, the wealthy Jewish Believer in Jesus Christ,
I.C.s Benefactor. He was lied to and raised as a Methodist, like others.

Bishop Osie England,
ICs Founder & Leader.
Founder of the Household
of Faith, Denomination

Rev. C.A. Maddy,
ICs Herald & Builder.
Bought many FL Hotels for Elderly


In 1943, Miss Osie England started the

100 Day Revival Meetings

. Here's a sign that promoted the "OLD TIME GOSPEL meetings, that was placed in front of ENGLAND HALL, the hotel on OBT, Orange Blossom Trail. I scanned it from the 1943 LaPalmera Year Book. The first meetings were only one (1) service a day at 7 pm and this one started on December 1st 1942 and went every day thru March 15th, 1943. In the latter years the 100 Day meetings were three (3) services a day and started in the first week of January.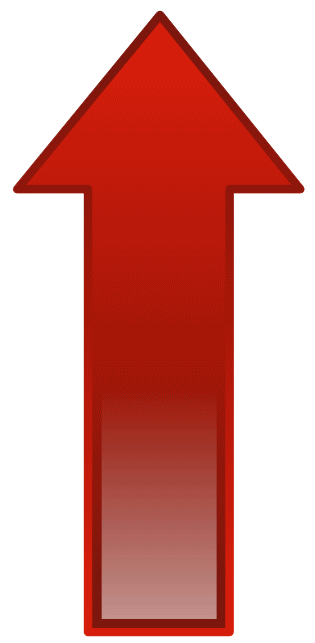 HISTORIC
INTERCESSION
CITY
​​

T
his house was built in 1925 as one of the first homes in IC. It was then used for the Bible Training Center in 1935. We have purchased this home for a Ministry Training Center and Historical Center.
​
View
Title Deed

Section A

​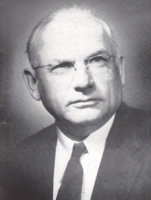 Dr. A.J. Smith


​Bible School President and Revivalist​​
Dr. Smith and his family spent more than 7 years in Intercession City contending for the school and revival.


In 1997 I had an
angelic visitation and was shown a keyhole like this picture below with glory coming through it. This picture was taken from the house we bought in IC as a sign to me that God will fulfill the vision!
Rainbow picture was taken over Intercession City, 9-15-2020.
​God is faithful to His promises!
​

MIRACLE SPRINGS​​
​5646 S Orange Blossom Trail
​Intercession City, FL 33848
​
Services 11:00 ​am
Sundays
8:00 pm Friday Nights
9:00 am Seeking Meetings​
​
Miracle Springs Church is built on the original land of the former Intercession City Bible School. It was here on this land that the school started in 1939 and burned down in 1956. This Church is a part of the eternal plan of God for this city.